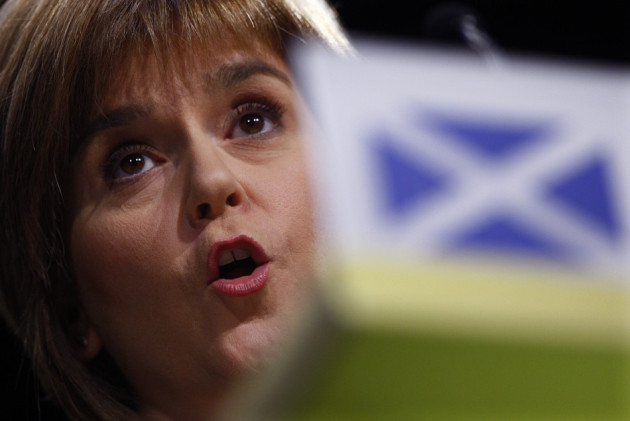 Scotland's deputy first minister has accused Prime Minister David Cameron of a "blatant attempt to interfere" in Scotland's decision over independence after reports emerged that an 18-month deadline will be set on a referendum.
Cameron has indicated that Westminster, which still holds over-arching authority over Scotland, will set a deadline for a referendum over Scottish independence from Britain.
A cabinet meeting on 9 January was due to discuss the conditions of a referendum.
"The Westminster government can't help itself," Nicola Sturgeon, deputy first minister of the ruling Scottish National Party (SNP), told BBC Radio 4's Today programme.
"This is a blatant attempt to interfere in the decision that is rightly one for the Scottish government in terms of the timing of the referendum and for the Scottish people in terms of the outcome of the referendum."
Scotland must be "lent" referendum powers by the Westminster government. The Cabinet will consider a "sunset clause", which will set a time limit on the referendum taking place.
It is believed that Scotland's government, elected in 2011 for a four-year term, will be given 18 months to hold the referendum promised by the party in its manifesto.
"The SNP government was elected just a few months ago fairly overwhelmingly with a majority government in the Scottish parliament and we were elected on a basis of a commitment to have a referendum in the second half of this parliamentary term," said Sturgeon.
"The Westminster government should accept that this is a decision not for them, but for the Scottish government and the Scottish people.
"It's the attachment of conditions that gives the game away. This is about Westminster seeking to interfere."
Sturgeon added: "The more a Tory government tries to interfere in Scottish democracy, the greater the support for Scottish independence will become".