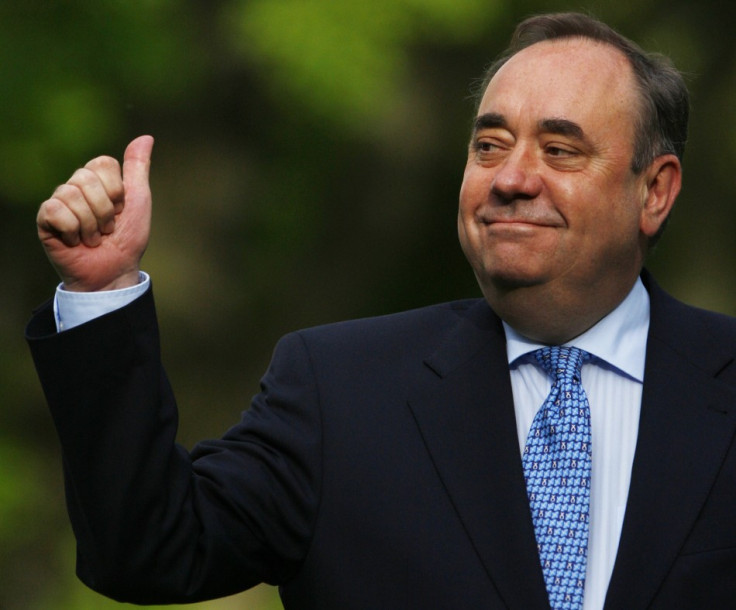 The likelihood of a breakup of the United Kingdom of Great Britain and Ireland looked ominously closer today after the separatist Scottish National Party won an overall majority in elections for the devolved Scottish government.
The SNP and its leader Alex Salmond had led a minority government up until yesterday's election. During the term of the parliament the SNP shelved plans for a referendum on Scottish independence, saying that other parties in the parliament would block the proposal.
Now having won a majority, mainly by making gains against the Labour Party, Mr Salmond has said that a referendum will be held in the lifetime of this new parliament.
The Scottish minority government shot to international notice in 2009 when it released Abdelbaset al-Megrahi, the man found guilty of the Lockerbie bombing, which killed 270 people in 1988. Mr al-Megrahi, was returned to his home country of Libya and was welcomed by cheering crowds waving the Scottish flag.
In a victory speech today Mr Salmond called for extra powers for the Scottish Parliament ahead of his proposed referendum, such as the power to borrow and to set rates of corporation tax.
The campaign in Scotland was described as a "presidential" one. With the SNP and Labour parties having nearly identical policies and spending commitments, all that remained to debate was the personal qualities of Mr Salmond and the Labour leader in Scotland, Iain Gray. Following the results Mr Gray said he would be resigning in the Autumn.
The SNP gained 23 seats in the Scottish Parliament, taking their total to 69 seats in the 129 seat parliament. Labour however lost seven seats, taking their total down to 37.
The full results are below:
Scottish Parliament
| | | | | | | | | | | |
| --- | --- | --- | --- | --- | --- | --- | --- | --- | --- | --- |
| Party | SNP | +/- | Labour | +/- | Conservative | +/- | Liberal Democrat | +/- | Others | +/- |
| Total | 69 | +23 | 37 | -7 | 15 | -5 | 5 | -12 | 3 | +1 |
Constituency seats
| | | | | | |
| --- | --- | --- | --- | --- | --- |
| Party | Seats | +/- | Votes | % | +/-% |
| SNP | 53 | +32 | 902,915 | 45.4 | +12.5 |
| Labour | 15 | -20 | 630,461 | 31.7 | -0.5 |
| Conservative | 3 | -3 | 276,652 | 13.9 | -2.7 |
| Liberal Democrat | 2 | -9 | 157,714 | 7.9 | -8.2 |
| Others | 0 | 0 | 21,480 | 1.1 | -1.1 |
Region seats

Party
Seats
+/-
Votes
%
+/-%
Labour
22
+13
523,559
26.3
-2.9
SNP
16
-9
876,421
44
+13
Conservative
12
-2
245,967
12.4
-1.6
Others
3
+1
241,632
12.1
-2.5
Liberal Democrat
3
-3
103,472
5.2
-6.1
Turnout
1,991,051
50
-1.3