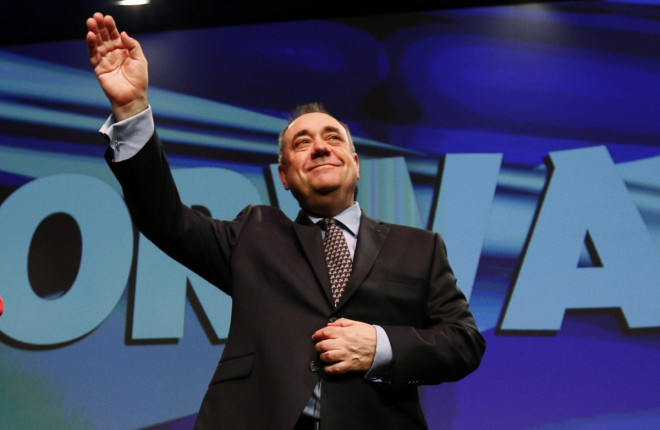 Scotland's private sector is continuing to grow strongly, despite uncertainty over the upcoming independence referendum.
PMI figures from the Bank of Scotland and Markit show that April's rate of expansion was the slowest in 2014 to date, but that metrics show that the growth should be sustainable, barring major interruptions.
Markit economist Phil Smith told IBTimes UK that while the firm could not comment on specific political events, the positive figures suggest an "underlying strength in coming months".
The growth is spearheaded by a growing number of new businesses and the accumulation of backlogs in work.
Chief economist at the Bank of Scotland Donald McRae said: "April's PMI was a solid 54.8 indicating continuing growth in the Scottish economy in the month. The recovery is broad-based with output growing in both services and manufacturing sectors, accompanied by rising employment and a growing level of new business. A strong pound may be contributing to new export orders falling marginally for the third consecutive month."
April marked the 17th successive month in which the Scottish private sector added to its payroll numbers.
Inflation rose at a slightly higher rate than in previous months in Scotland and quicker than it did elsewhere in the UK. However, considering Scottish inflation hit a 53-month low in March, this is not an area of concern for analysts.
PMI is a single-figure measure of the month-on-month change in combined manufacturing and services business activity.