Scottish Labour leader Kezia Dugdale has resigned saying it is time to "pass on the baton" to someone else, in an interview with the BBC.
The Lothians MSP was elected leader in 2015 - after just four years in Holyrood - and has previously criticised UK leader Jeremy Corbyn.
She has also faced criticism from within her party after replacing Jim Murphy.
Dugdale is leaving with immediate effect claiming that she has left the party in a much better state than she had found it.
In an exclusive interview with BBC Scotland's political editor, Brian Taylor, she said the party was "on its knees" north of the border when she took over.
She said: "I have thought long and hard about this. I care deeply about the Labour Party - I love it and I have devoted my adult life to serving it in a number of different capacities.
"And I have just come to the conclusion that the best thing for it, the Labour Party, this precious, precious thing that has done so much good in our country, and indeed for me, is to pass that baton on."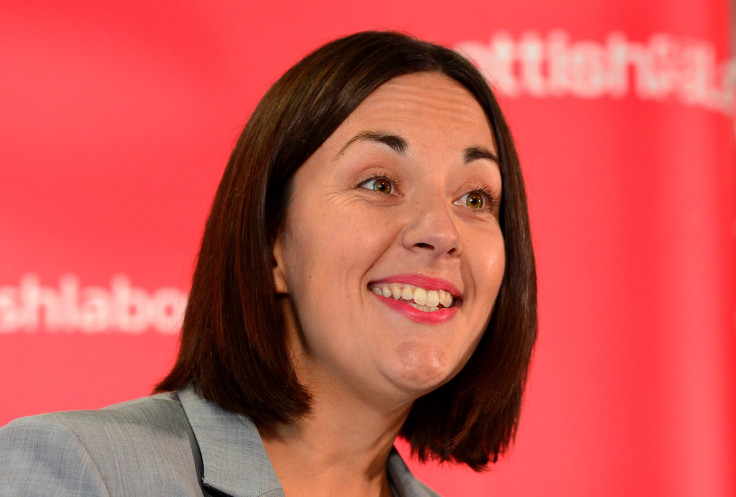 Back in last year's Labour leadership contest, Dugdale backed Owen Smith over Corbyn arguing that: "I don't think Jeremy can unite our party and lead us into government" and that the veteran left-winger spoke "only to the converted".
Corbyn thanked Dugdale in a Facebook post following her resignation while Deputy Labour leader Tom Watson said on Twitter after the announcement: "You were a great leader in difficult times. We are all grateful for your selfless service."
The 36-year-old was first elected to Holyrood in 2011, after working for the former Labour MSP Lord Foulkes.
In last year's snap General Election Labour finished third behind the SNP and Scottish Conservatives but still won seven seats, up from just one.
This leaves Labour with a key position to fill with Neil Findlay, seen by some as Jeremy Corbyn's man in Scotland, a serious contender for her replacement.
Other candidates include Richard Leonard, current deputy Alex Rowley, Anas Sarwar, Jackie Baillie, Jenny Marra and James Kelly.
Rowley will serve as acting leader unless he does decide to resign in order to run for the leadership himself.