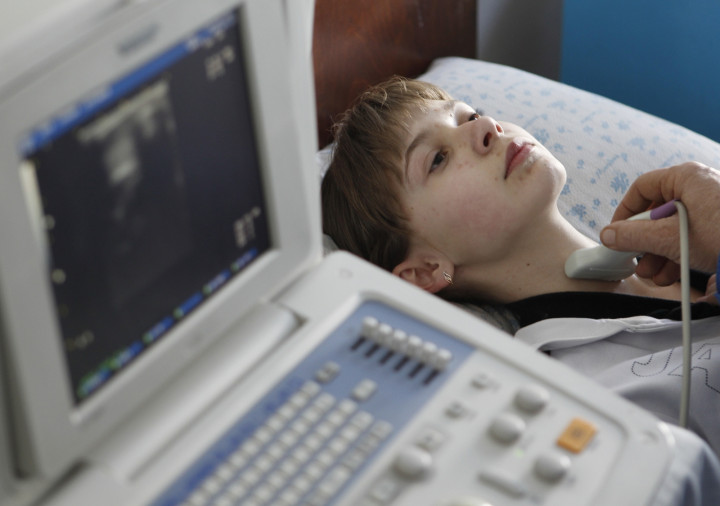 Scientists are hoping to develop a screening test for multiple cancer types from the 800 biomarkers identified in the blood of cancer patients.
The cancer biomarkers identified by the UK Early Cancer Detection Consortium will be reviewed and categorised before they are developed in clinical lab studies. But Cancer Research UK is hopeful that in 20 years it can help three in four cancer patients survive at least 10 years after diagnosis.
In a related but different work, researchers from the University of Cambridge and Addenbrooke's Hospital in Cambridge, found unique molecular fingerprints for 11 types of children's tumours, which could be used to develop blood tests to diagnose these cancers.
Both papers were presented at the National Cancer Research Institute (NCRI) Cancer Conference in Liverpool.
Professor Ian Cree, a Cancer Research UK funded scientist at the University of Warwick and University Hospital in Coventry, said: "This is a new approach to early detection and the first time such a systematic review has been done. A single blood-based screening test would be a game changer for early detection of cancer which could help make it a curable disease for many more patients. We believe that we've identified all the relevant biomarkers; the next step is working out which ones work the best for spotting cancers."
Earlier studies have looked at detecting some kinds of cancer based on stress levels of white blood cells.
In many parts of the world, cancer treatment is hindered by the fact that the disease is detected in its later stages. Hardly a small proportion is detected from screening programmes. Early diagnosis of the disease vastly improves chances of recovery.