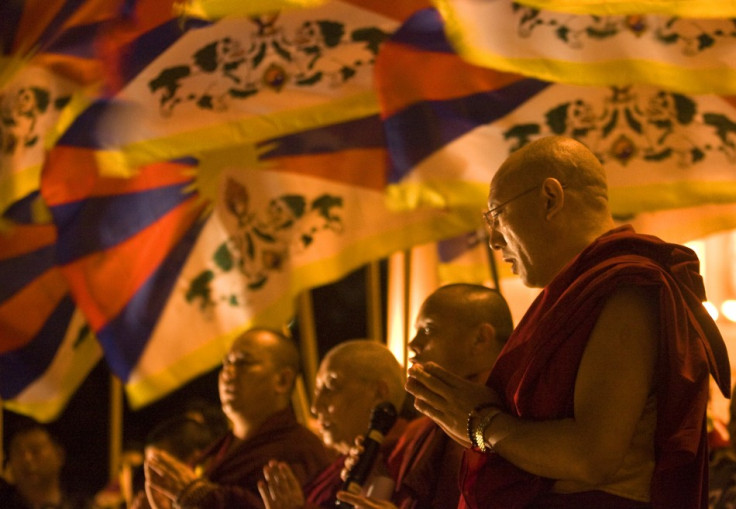 A Tibetan Buddhist nun burnt herself to death in south-west China, state media say, becoming the eleventh ethnic Tibetan this year to have self-immolated in what is reported to be a protest against Chinese rule.
Qiu Xiang, 35, set herself on fire at a road crossing in Sichuan province, the Chinese news agency Xinhua reported.
The woman is originally from Dawu county in the Ganzi area of Sichuan, Xinhua reported.
While the news agency said it was not yet known why the women had set herself on fire, observers said it could have been to protest against the alleged oppression of ethnic Tibetans by the Chinese security forces.
The International Campaign for Tibet (ICT) also said that reports suggest the move was a protest against the Chinese authorities.
"We heard that she called for religious freedom and the return of the Dalai Lama to Tibet," ICT spokeswoman Kate Saunders told AFP news agency.
Saunders added that Tibetans in Ganzi prefecture were "strong in their religious beliefs" and that the region had "been very restive for some time".
Qiu Xiang is the second Tibetan nun to self-immolate this year and last week, a Tibetan Buddhist monk also set himself on fire in Ganzi in Sichuan.
Numerous self-immolations of monks have been reported in Aba prefecture.
Activists say they want to fight for the preservation of Tibetan culture and denounce the Chinese authorities' repression of their community.
They have also complained about China's refusal to communicate with their exiled spiritual leader, the Dalai Lama, who fled following a failed uprising, nine years after the Chinese takeover in 1951.
Tensions mounted after China accused the spiritual leader of actively supporting self-immolations in the region, which has been vehemently denied by the Dalai Lama's so called Tibetan government in exile, which operates from India.