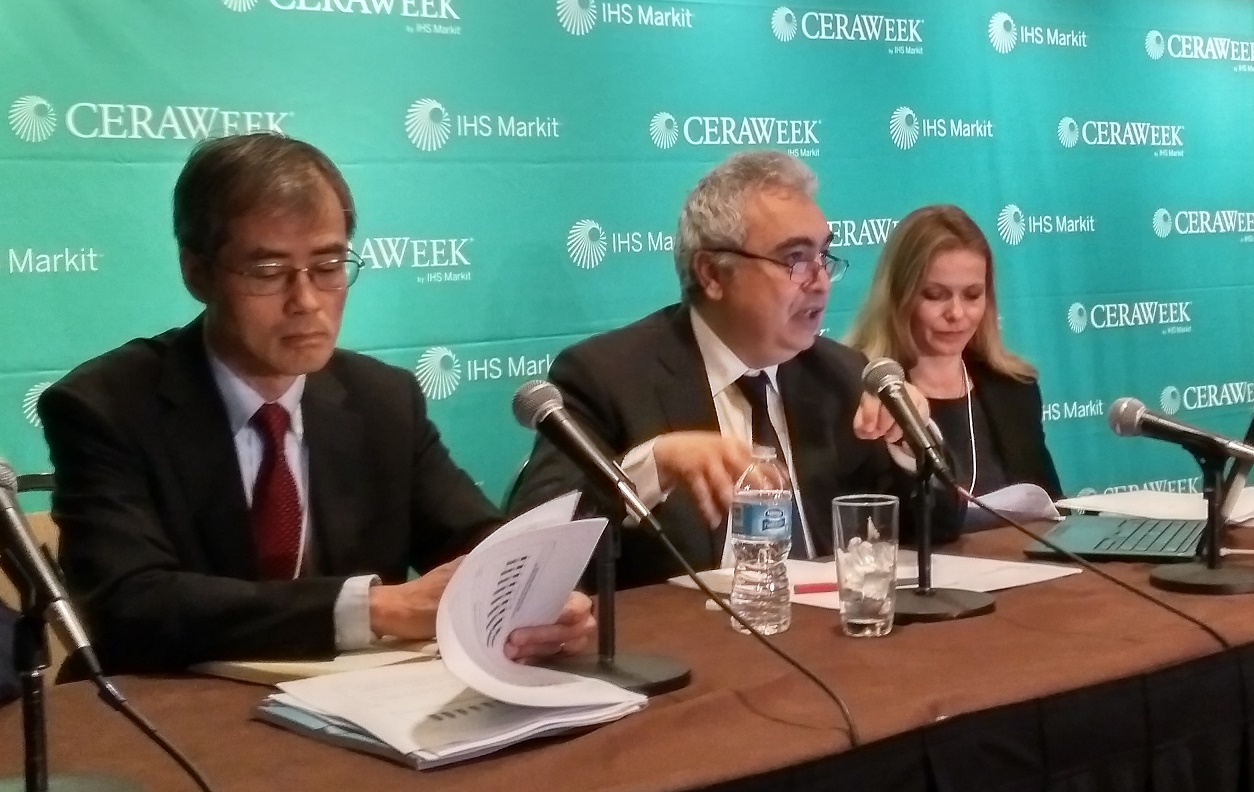 Another oil supply glut triggered by rising US crude production is on the horizon, according to Dr Fatih Birol, executive director of the International Energy Agency.
Commenting on the ongoing tug of war between the upside price risk of Opec crude production cuts versus the downside drag of higher US production on Monday (6 March), at CERAWeek in Houston, Texas, USA, Dr Birol said: "We are witnessing the start of a second wave of a US shale oil glut. This second wave is unmistakable. Of course, there is a risk that oil prices could be heading lower."
However, the IEA official said a lower price environment could create massive problems down the road should it lead to chronic under-investment in oil and gas projects.
"In fact, we see significant risk of prices rising sharply starting 2020, unless significant oil and gas projects are commenced."
On the demand side, Birol said India is overtaking China as the centre of oil demand growth. "Oil demand is not peaking, and it will continue to grow steadily.
"We expect global oil demand to grow by 100 million barrels per day by 2019, with from China and India jointly responsible for half of global demand growth. It is why the IEA remains concerned about supply-demand balance around 2020."