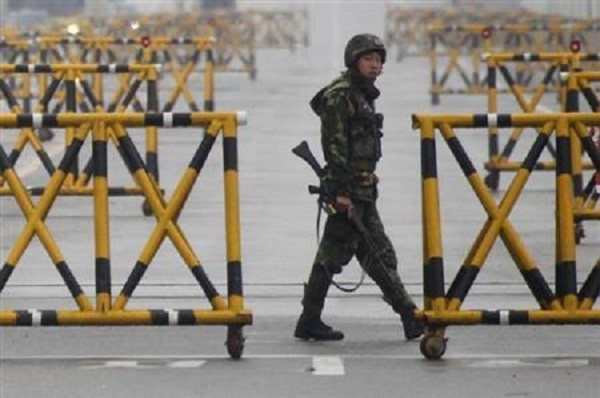 A packet of suspicious-looking white powder, apparently sent by a North Korean supporter, to the South Korean defence minister has turned out to be just wheat flour.
Kim Kwan-jin received a letter along with the flour and officials earlier said it was "an attempted act of terrorism" against the South Korean government.
"The powder was identified as wheat flour available in supermarkets. The military will cooperate with police and the National Intelligence Service to investigate this incident," said the defence ministry's spokesperson, Kim Min-seok.
Fearing that it could contain something toxic, security officials had formed an emergency team to analyse its contents.
The parcel did not carry the sender's name nor has the sender been traced as yet.
The minister has ordered a full investigation into the matter. Security has been beefed up for the minister and other senior officials.
The incident occurred amid heightening tensions in the Korean Peninsula over North Korea's flurry of threats directed at Seoul and Washington.
Days before the incident, hundreds of such threat leaflets were distributed outside Seoul's defence ministry building against Kim. It is not clear who was behind the leaflet distribution in support of North Korea.
The parcel appears to have contained one such leaflet, said officials. The leaflet vows to "punish" if steps are taken against North Korea's "highest dignity."
Meanwhile tensions in the Korean Peninsula continue as Pyongyang has not scaled down any of its threats or military orders.