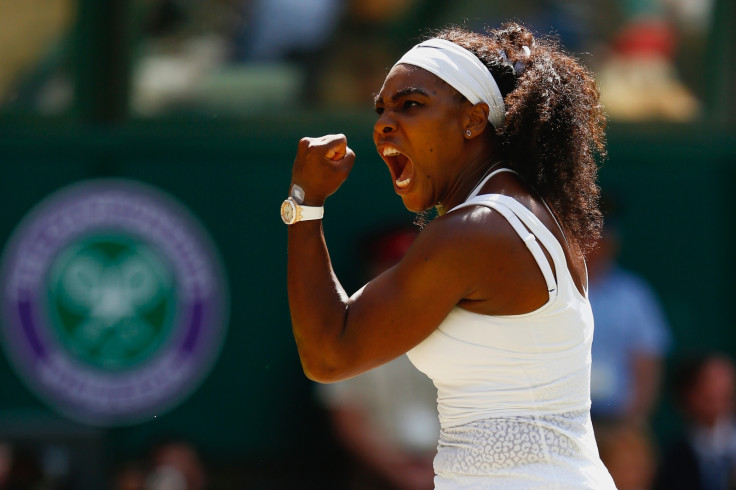 Serena Williams recently revealed in a Facebook post that she had turned superhero to chase down a thief and now video evidence has emerged of the tennis star's bravery. Surveillance footage obtained by ABC News captured the moment an unlucky culprit made the mistake of trying to make off with the athlete's mobile phone and the chase that ensued.
Taking to social media, the 34-year-old athlete had described the incident as the "craziest thing" that has ever happened to her. She is currently been the top-ranked women's tennis player in the world for an astonishing 142 consecutive weeks by the way.
Williams, who has been romantically linked to hip hop star Drake and is taking the rest of the year off to recover from injuries, claimed the man "grabbed her phone and swiftly left" as she dined with Reddit founder Alexis Ohanian at a San Francisco restaurant.
She wrote: "Not thinking I reacted (hence the superwoman photo) I jumped up, weaved my way in and out of the cozy restaurant (leaping over a chair or two) and chased him down. He began to run but I was too fast. (Those sprints came in handy) I was upon him in a flash!
"In the most menacing yet calm no nonsense voice I could muster I kindly asked him if he 'accidentally' took the wrong phone. He stumbled on his words probably not expecting this to happen. While he was thinking of the right thing to say and eventually he said 'Gosh you know what I did! It was so confusing in there. I must have grabbed the wrong phone'.
"Meanwhile My phone was ringing, my superhero sidekick quailman was face timing me so he could not possibly deny the allegations. I swiftly thanked him and left."
The sportswoman, who has often being targeted by body-shamers due to her physique, used the post as an opportunity to encourage fans struggling with similar issues. She wrote: "Superhero? Maybe? Or HELL YEA!! I've got the speed the jumps, the power, the body, the seduction, the sex appeal, the strength, the leadership and yet the calm to weather the storm. Always listen to your superhero inner voice.
"Always keep your things close! Fight for what's right. Stand for what you believe in! Be a superhero! When I got back into the restaurant I received a standing ovation. I was proud. I just showed every man in there I can stand up to bully's and other men. It was a win for the ladies! Just because you are a lady don't be afraid to step up to any challenge and not be a victim but a hero!"
Moral of the story? If you're in the phone thieving business, avoid Williams at all cost.