Serena Williams dating Drake: Rapper blamed after Tennis star loses to Roberta Vinci in US Open semi-final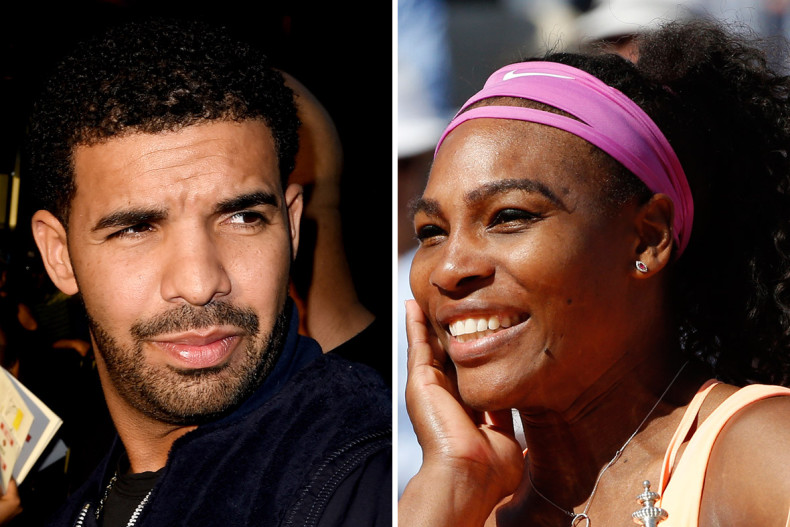 Drake has been branded a jinx after his rumoured girlfriend Serena Williams lost the US Open semi-final to unseeded Roberta Vinci, in one of the most shocking defeats in the history of women's tennis.
Williams had been attempting to complete the calendar Grand Slam, but was unexpectedly knocked out in three sets. If she had managed the impressive feat, she would have become only the sixth player in history to win all four grand slams in a year.
After Vinci emerged victorious, fans took to social media to express their shock and to blame the Young Money star. He had been present at the match and his track Hold On, We're Going Home was played multiple times as Williams competed.
While some fans claimed that the 33-year-old sportswoman was off her game because of their alleged romance, others insisted that his presence on the court was a curse. Although neither Drake nor Williams have commented on the speculation that he may have been bad luck, the backlash is rumbling on social media with fans even going as far as to create memes.
Williams has been romantically linked to rapper Drake in recent weeks after they were snapped piling on the PDA during a romantic dinner date in Cincinnati on 23 August. The rumour mill went into overdrive when they were caught on camera kissing in public after what appeared to be another date night. This time the footage, which was uploaded on Instagram by a Drake fan account, @ovodrakevideos, shows the Young Money rapper kissing the tennis star outside a building before seeing her to her SUV.
The Wimbledon champ appeared to address the rumours earlier in September by telling fans that the real love of her life was her sister Venus. Alongside a collage of the pair at different stages of their careers, she wrote: "She has my heart. ❤️ Memories make my heart fill with more joy than I can express. A lifetime with @venuswilliams will not be enough."