Sergei Filin, the artistic director of the Bolshoi Ballet, said he was eager to return to work, following the acid attack in January that left his face and eyes badly burned
Filin, speaking at a press conference from a German hospital, said he was not scared at the prospect of returning to work for the company, despite rumours his dancers may have been involved in the attack. A BBC report indicates Pavel Dmitrichenko has been accused of coordinating the attack on the 42-year-old artist. A dancer from the company, who is as yet unidentified, has also been arrested in connection with the assault.
"I am full of strength and faith that I will recover what has been unjustly taken from me. As soon as I can see ... I will go back and do the same work. ... I am not afraid," Filin told reporters in Germany.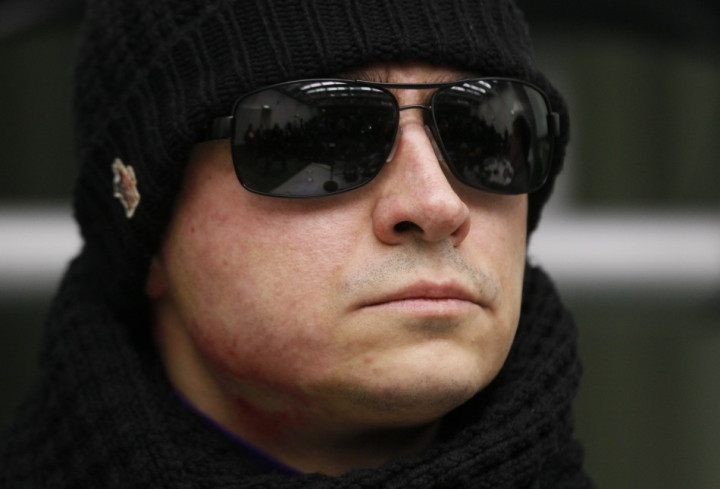 Doctors at the Aachen University Clinic, where Filin is being treated, said they were optimistic of their patient's recovery. However, Dr Martin Hermel, a surgeon, cautioned reporters the overall treatment plan was "complex and long-term" and could stretch to months.
Dr Hermel was quoted as saying: "Such chemical damage to the eyes demands complex, long term treatment. But, there is good hope for regaining usable vision."
Medical tests have indicated Filin has recovered a measure of eyesight in his left eye but the right, the more severely damaged one, remains unresponsive. Dr Hermel said a statement regarding prognosis for vision could not be made at this point.
The attack on Filin occurred in early January and has left him with facial scars and third-degree burns, in addition to damaging his eyes. It is believed the assault was due to in-fighting at the company and was sparked by Filin signing a five-year contract as artistic director.
Incidentally, the Guardian reports members of the company have supported Dmitrichenko after he was arrested. The dancer earlier confessed to organising the attack on Filin but also said the use of acid was not part of his plan.
And support for Dmitrichenko also came from the company's general director, Anatoly Iksanov, who has been quoted as saying: "There is a whole series of factors from which it follows that the organiser may have been someone else, maybe outside the theatre - the investigation must sort this out."