Sevilla manager Jorge Sampaoli has denied reports that he has been approached by Barcelona about replacing Luis Enrique in the summer.
The highly-rated Argentine coach has been linked with the Camp Nou job ever since Enrique announced that he would quit as Barcelona manager at the end of the season.
But Sampaoli has poured scorn on the rumours and said he remains committed to honouring his contract with Sevilla, which expires in 2018.
The 57-year-old was appointed as Sevilla's coach last summer and has led the Andalusian club to the third place in La Liga with 10 games left to play in the season.
"I do not have to renew because I have a contract," Sampaoli was quoted as saying by Sky Sports on 18 March.
"Nor is it real that Barcelona have taken an interest in me, they did not contact me."
Sampaoli also denied that his future at Sevilla was linked to that of sporting director Monchi, with reports suggesting that the latter could leave at the end of the season.
"I would like Monchi to stay, but it is not a condition for me to stay," the Argentine coach stated.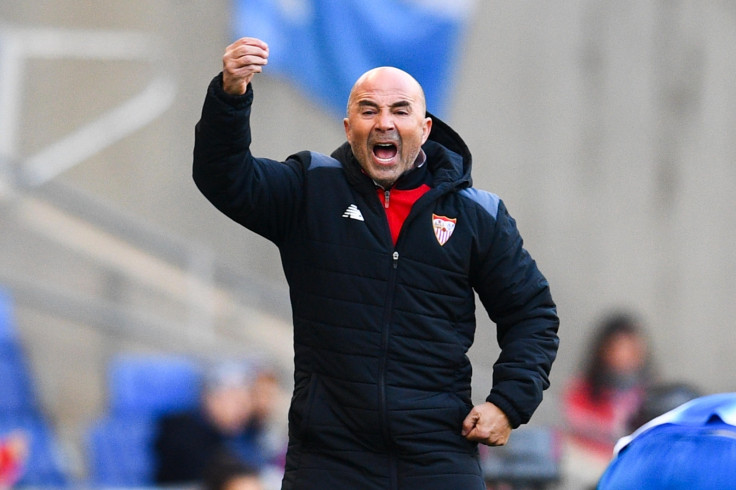 "According to the football project that has Sevilla, one is here to help or not, I feel useful, loved and respected."
Enrique replaced Tata Martino as Barcelona manager in 2014 and led the Catalan club to a treble of La Liga, Copa del Rey and Champions League in his first season at Camp Nou.
He guided the club to a league and cup double last season while also winning the Uefa Super Cup and the Fifa Club World Cup.
However, Barcelona have struggled to match their usual high standards this season and Enrique, who made 300 appearances for Barcelona as a player, has come under pressure over some of the club's indifferent performances.
The Spanish coach confirmed on 1 March that he will not be renewing his contract with the Catalan giants when it expires this summer, saying he needed to "rest".
"The way I have to live this profession [is] with a relentless search for solutions and to improve the team," Enrique told the club's official website.
"This means very little time to relax and disconnect. At the end of the season it would be good for me to rest."