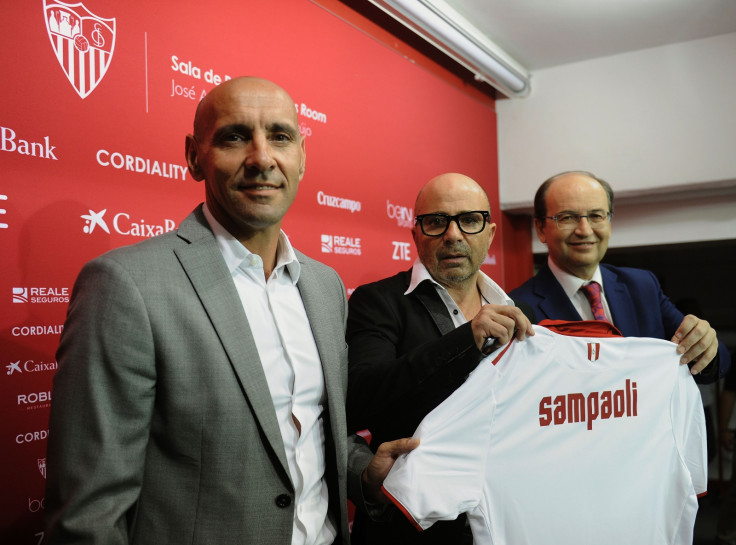 Sevilla will once again face Real Madrid in the third consecutive all-Spanish UEFA Super Cup, taking place in Trondheim (Norway) on Tuesday August 8. Los Blancos have travelled without Cristiano Ronaldo whereas Sevilla have once again sold many of their star players, now almost a classic tradition of the summer for them.
However, thanks to European football's 'Mr Moneyball', they always find a way to survive. Speaking exclusively to IBTimes UK ahead of Tuesday's game, Sevilla's sporting director, Ramón Rodríguez Monchi, shares some interesting thoughts about the past, present and future of his club.
Monchi; a former Sevilla goalkeeper, then law graduate, now sporting director, is full of confidence despite the setbacks. "This trophy has changed our approach to pre-season. It is tricky for both, because many Real Madrid players have played the European Championship whereas we have signed nine new players. They need time to adapt, Luciano Vietto has just played two friendly matches, Wissam Ben Yedder has just played 40 minutes. But I never look for excuses, just for solutions. It is a European title and we want to win it badly. Anyway, I think that Karim Benzema, Pepe and Gareth Bale will finally play despite Zinedine Zidane's words. They are athletes and four training sessions are enough for them."
The most difficult challenge for Monchi
Sevilla have reinvented themselves again, having sold selling Kevin Gameiro to Atlético Madrid, Gregor Krychowiak to Paris Saint-Germain, Ever Banega to Inter Milan, Coke to Schalke 04 and Fernando Llorente to Swansea City among others. "We need to generate benefits every summer. We buy underrated players when they are in the middle of their progression and we sell them at their peak form, at a maximum value. During the process, we fight for trophies (Sevilla] have lifted five Europa Leagues and a European Super Cup during his 16-year tenure). My group of scouts and I are prepared for immediate changes anytime during the season.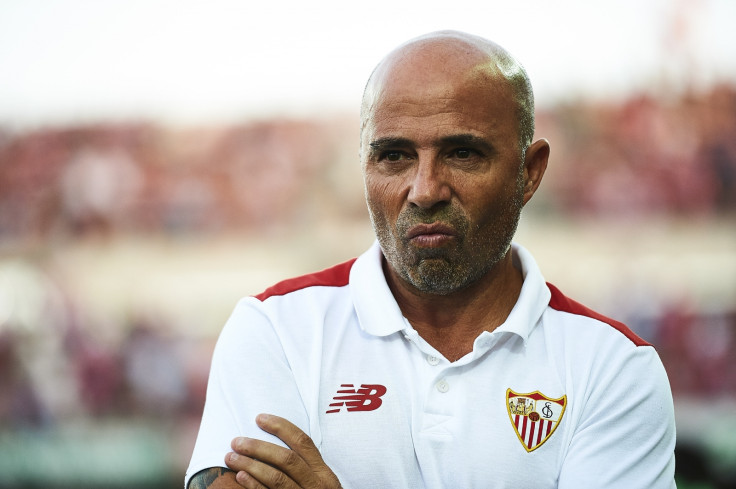 "We lost Kevin Gameiro and days after we signed Ben Yedder. We lost Coke, and we signed Gabriel Mercado two days later. This year's challenge became tougher. My method is: First, I ask the manager what kind of profile he wants for a specific position. Then, I look for players that match that profile. The work was done but then Unai Emery signed for PSG, we appointed Jorge Sampaoli as a manager and we had to start again. With the Argentinian, we have looked for technically gifted players with great passing skills". Sevilla, by the way, have earned €79.6m this summer by selling players and they have just spent €56.2m on their nine new players.
A father for his players and his most special assistant: his son Alejandro
What are Monchi's secrets apart from his superb scouting skills? "I admit that my relationship with the players is peculiar, I am extremely close to them. I was a professional - I shared a changing room with Diego Maradona at Sevilla - and I detect when they need to have a beer, when I have to be rude, when they need to receive a Whatsapp message. Last Friday, for instance, I spoke to Nico Pareja in order to find a way to pay tribute to Coke during the Super Cup." The former Sevilla skipper suffered a long term injury during his debut with Schalke 04.
"I helped our former player Stephan Mbia this weekend with a personal issue as well. I want a familiar club, and I make efforts to create that environment". Little has been written about his most enthusiastic assistant: Alejandro. "My son is 23, he is finishing his Law and Politics studies and he is mad about Copa Libertadores. Believe me, he knows much more than me about South American football. He has even campaigned on social networks for the signing of Matías Kranevitter before he arrived on loan – from Atletico Madrid – he tweets suggestions to his father constantly. He has grown up watching his father suffering, he knows that hard work is the only way to achieve things and who knows if he will become a wonderful sporting director, but I want him to finish his studies first. I am proud of my son."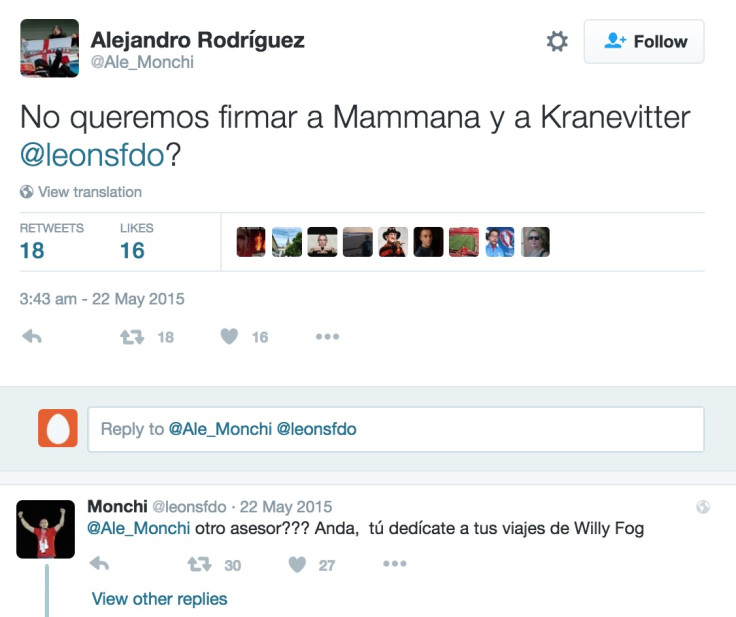 Manchester United, Everton, PSG? "My mobile went crazy."
It has been a tricky summer for Monchi. Before Emery announced his departure, Monchi also told his club he wanted to quit. "I made a mistake. Because I had two aims: To rest, as I thought I needed to stop, I was mentally exhausted. And to make people understand my reasons. But many people thought I wanted to leave due to an offer. They did not believe me and that hurts."Monchi now looks set to continue in his usual role for the season ahead, and admits "It seems obvious that I did not choose the best way nor the best moment, to explain myself. But all I said was true. Sevilla is my life and if I have to leave the club one day, I will never leave through the back door or paying a clause". However, when asked about alleged offers coming from Manchester United, PSG or Everton among others, he opens up for the first time: "In petit comité [in a private environment], I have admitted that my mobile phone went crazy after I announced I wanted to have a rest. Offers? I received loads of phone calls, believe me, it was a crazy situation but everything was clear in my mind. To be honest, I was not expecting that. I was overwhelmed. It is pleasant when you feel your job is greatly appreciated out there. But I do not spend much time thinking about that. This job is very demanding, [there is] no time for complacency."