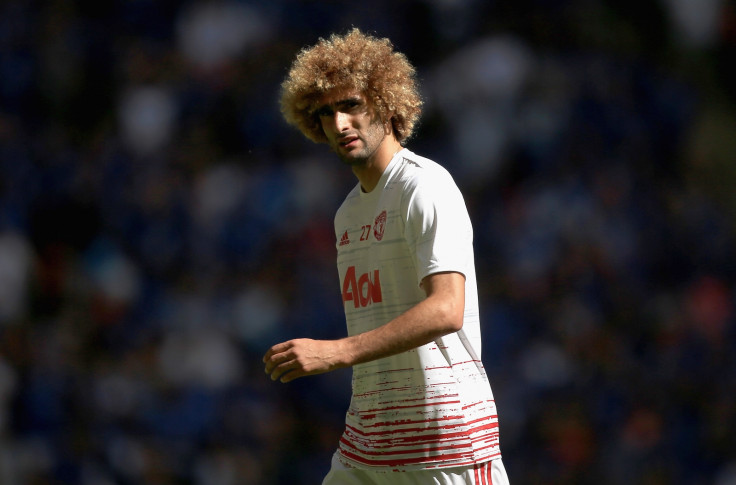 Manchester United midfielder Marouane Fellaini has confirmed he is part of Jose Mourinho's plans for the new season. The 28-year-old Belgian has been linked with a move away from the Reds this summer, but Fellaini has insisted he has the support of his new manager.
Fellaini made a notable error in United's Community Shield victory over Leicester City at Wembley on Sunday (7 August), leading to Jamie Vardy's equalising goal. But the burly midfielder has revealed he has Mourinho's trust, amid reported interest from Sunderland.
"When you play for United you have to have competition," he told MUTV. "Everyone has to fight for his place; I think that's why you give everything on the pitch.
"It's not easy, so if you're not good or you don't do well, the other players then take your place and I think they always push you to be the best."
Despite the imminent arrival of Paul Pogba from Juventus, Fellaini is confident has can contribute to a successful United side this season. He said, too, that he is committed to the United cause, despite reports linking him with a move away from Old Trafford.
"I think I can help the team, I can contribute, I can do well for this team," said Fellaini, who joined United from Everton in 2013. "I think the manager trusts me. He knows what I can do, he knows my qualities and that is important. I want to give everything for the team."