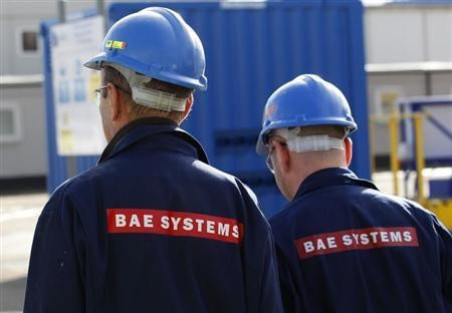 The Serious Fraud Office has made an embarrassing admission that it lost thousands of documents and a number of audio recordings relating to its investigation into BAE Systems.
A total of 32,000 documents and 81 audio recordings and electronic media were accidentally lost between May and October 2012.
No data compromising national security was lost and it did not affect a conviction stemming from the case. Fifty-nine sources of the data have been informed.
"The SFO has a duty to return material to those who supplied it, upon request, after the close of an investigation," said an agency spokesman.
"In this instance the party requesting the return was sent additional material which had in fact been obtained from other sources.
"Any loss of data is a serious matter and the SFO has taken action to ensure no further material can be wrongly sent out."
As a result of the data loss, which was identified in June, the Information Commissioner's Office appointed Peter Mason, former director of security at the Palace of Westminster, to review what had happened.
He concluded that the loss was accidental and made a number of recommendations, which were continuing ownership of the data in a concluded case by designated operational staff; re-drafting of the responsibilities of the SFO's Senior Information Risk Owner; and raising the profile of data handling as a key risk in the SFO's business.
There was a six-year long investigation into BAE by the SFO over concerns about contracts the defence giant had won with several countries, including Saudi Arabia, Tanzania and South Africa, among others.
In December 2010, Southwark Crown Court found that BAE had failed to keep adequate accounting records in relation to its Tanzania contract for the supply of an air traffic control system to the government.
It resulted in a £30m ($46.5bn, €34.9bn) charitable settlement for the Tanzanian population. BAE was also fined £500,000 and ordered to pay £225,000 in legal costs to the SFO.
In the US, BAE was fined $79m for violations of the US defence export control regulations.