Shadow Chancellor Rachel Reeves Plans Pensions Reform to Revitalise UK's Sluggish Economic Growth
Reeves' vision for pension reform envisions redirecting a significant portion of retirement savings towards bolstering the growth of British businesses.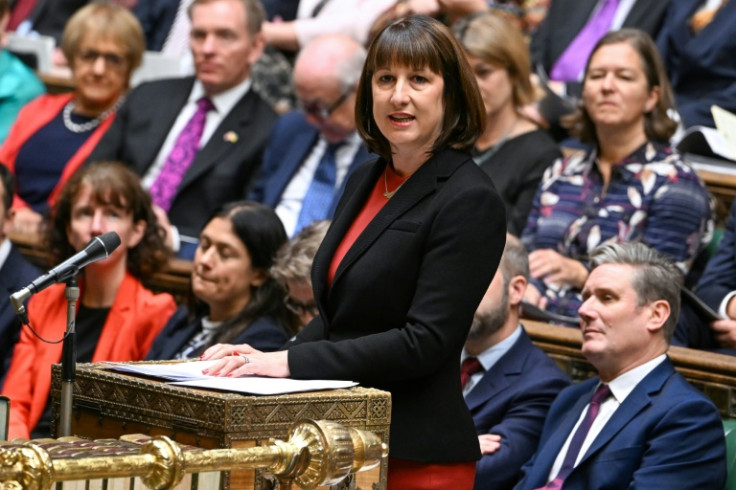 Rachel Reeves is unveiling a comprehensive plan to overhaul the UK's pension system. This is one of the three pillars of Labour's strategy to revitalise the nation's sluggish economic growth should they secure victory in the upcoming election.
Reeves' vision for pension reform envisions redirecting a significant portion of retirement savings towards bolstering the growth of British businesses. She asserts that her proposed changes could potentially boost the average pension fund by up to £37,000.
The current chancellor, Jeremy Hunt, is slated to unveil strategies to stimulate economic growth in the forthcoming autumn statement. However, Reeves argues that the government's track record, marred by 25 tax hikes since 2010, is a testament to its failure in economic management.
"It is because the Tories have failed to grow the economy that they are picking the pockets of ordinary working people," she said.
Labour has no intention of imposing additional taxes beyond the measures it has already put forth, including tightening non-dom status rules, ending tax breaks for private schools and increasing taxes for private equity executives.
Economists estimate that these measures could potentially generate up to £7 billion annually.
Labour's comprehensive growth strategy encompasses streamlining the planning system, implementing a statutory industrial strategy and introducing pivotal reforms to the pension system.
Reeves expresses her desire to reduce taxes for the working population but emphasises the need for fiscal responsibility, saying: "I would like to lower taxes on working people but I am not going to go all Liz Truss and have unfunded tax cuts."
She continued: "I have no illusion about the scale of the challenge that will face us. Growth is slow, public services are on their knees, people are feeling worse off.
"If we can get the economy growing we can start to turn things around. There is some low-hanging fruit that we can pick to deliver results. We would have a fairer tax system and use that money to invest in the NHS and schools."
Labour's growth strategy encompasses expediting the planning system, implementing an industrial strategy with a statutory framework, and restructuring the pension system.
She also said that a future Labour government would be tasked to review the entire pensions system to ensure "it delivers the full potential for British savers and UK plc".
Regarding pensions, Reeves is enthusiastic about a French-style model in which institutional investors and defined contribution funds collaborate to channel funds into British companies with growth potential.
Moreover, the British High Commission in New Delhi has issued a call for bids to assist in the development of the UK-India Co-operation on Pensions programme for the fiscal year 2023/24.
The focal points of the UK's strategic influence will encompass initiatives such as private finance and business environment enhancements, the mobilisation of tax revenues, the management of public finance, and the development of high-quality, low-carbon and resilient infrastructure.
With the projected trajectory of the pensions reform, Reeves is proposing having a designated Pensions Regulator to increase authority to consolidate the numerous UK-defined contribution funds.
A consolidated structure would allow for more streamlined governance and decision-making processes. Larger funds can also implement more sophisticated risk management strategies, align investments with long-term objectives and adopt better practices in governance.
In fact, there has been speculation that the autumn statement may include an extension of 100 per cent tax breaks for business investment beyond 2025-26. Reeves indicates that if the funds permit, Labour would support such an extension.
Reeves notes that NHS waiting lists are a contributing factor to the failure of workforce participation rates to return to pre-pandemic levels.
She anticipates that a portion of the revenue generated from Labour's three proposed tax increases would be allocated to providing an additional two million hospital appointments.
© Copyright IBTimes 2023. All rights reserved.