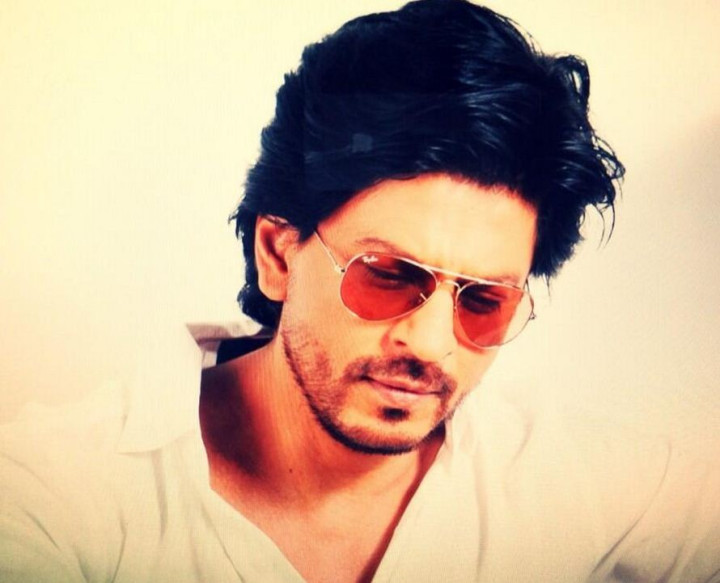 Indian superstar Shahrukh Khan finally introduced his youngest child AbRam Khan to the world through his Twitter handle during the occasion of Eid-Al-Adha.
The Happy New Year star had earlier promised to share AbRam's picture with his fans. He kept his word by posting an adorable picture of the toddler.
In the picture, Khan has his little son on his lap while giving him a sweet cuddle and AbRam is seen staring delightfully at the camera.
Eid Al Adha Mubarak to everyone. May all have the happiness that life has to offer.The littlest one wishes you too. pic.twitter.com/GzaumkwSE3

— Shah Rukh Khan (@iamsrk) October 6, 2014
The little Khan, who was born through surrogacy, has been closely shielded by his superstar father from the public eye ever since his birth in May last year.
However, the Chennai Express star was embroiled in a controversy before his son was born, when rumours floated around about him doing a sex determination test, which is illegal in India.
The growing media attention and an investigation team at his doorstep for the alleged sex determination test irritated the King of Bollywood. He took pains to keep his son away from the media glare and made sure no picture of baby Khan was published without his consent.
It appears the cute and curly haired AbRam is a spitting image of his father as many fans have noted, comparing the Chak De star's baby picture with that of his son's.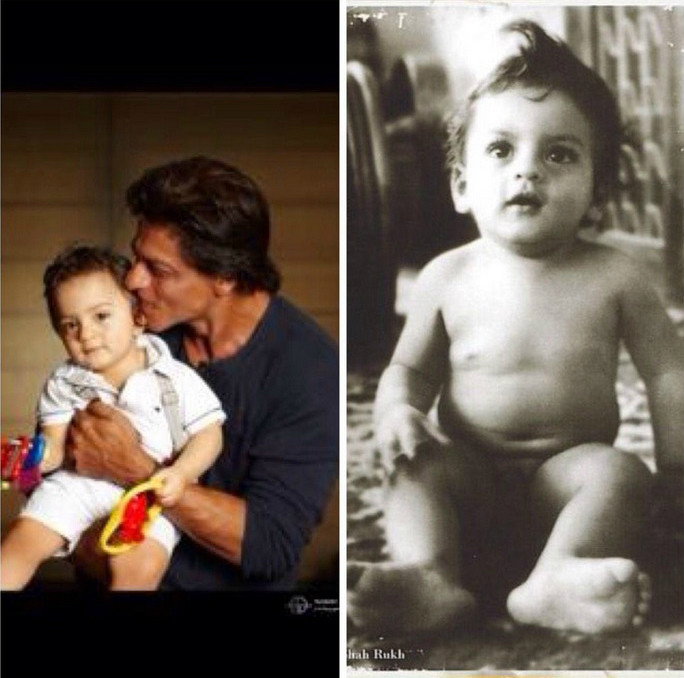 Here are some fan reactions:
Like Father, Like Son ! @iamsrk posted His Youngest Son #AbRam's pic. AbRam is the Photo Copy King Khan !! pic.twitter.com/6hFZdViQex

— PapaRazzi ツ (@photocircuit) October 7, 2014
Just look at the resemblance between the father and the son. This is just so cute ♥ @iamsrk #AbRam pic.twitter.com/ss1B08aSo0 — ★ Happy New Ravi ★ (@iamravii) October 6, 2014
EID just got special with @iamsrk's pic with #AbRam :) #WelcomeIndiaWaale

— ♥ SRKFC_PUNE ♥ #HNY (@SRKFC_PUNE) October 6, 2014
@iamsrk OMGGGGGGGGGGGGGGGGGGGGGGG!! MashaAllah, MashaAllah :') :') Ya Allah, I can't believe what I'm seeing :') Allah bless him :* #AbRam — Ayesha Nausheen (@ayeshA_Nausheen) October 6, 2014
WOW! Little #AbRam is still trending. He is sooo cute , just like baby shah! Best wishes to him! @iamsrk

— Meghna Banerjee (@MeghnaBanerjee2) October 7, 2014
Khan is currently in London to promote his most anticipated movie Happy New Year through the SLAM concert.
Shahrukh Khan's heist movie is set to be released during the Indian festival of lights, Diwali this month.