The Democratic National Committee (DNC) is experiencing further cuts in the wake of the WikiLeaks email hack. On Tuesday (2 August), the organisation announced that three top officials had resigned and further reshuffling was in the works.
Committee CEO Amy Dacey, Communications Director Luis Miranda and CFO Brad Marshall left the organisation, staffers were informed earlier in the day. According to Politico, the DNC's announcement praised the three for their work but those familiar with the situation claimed their resignations were heavily encouraged.
"I'm so grateful for their commitment to this cause, and I wish them continued success in the next chapter of their career," interim DNC chair Donna Brazile said, according to NBC News.
Emails hacked and released by WikiLeaks showed the DNC's apparent favourtism towards Hillary Clinton in the Democratic primaries. The emails, which were released prior to the Democratic National Convention in Philadelphia, also prompted the resignation of DNC Chairwoman Debbie Wasserman Schultz.
One email in particular, sent by Marshall, implied they should try to get someone in Kentucky and West Virginia to ask former Democratic candidate Bernie Sanders about his religious beliefs. Marshall claimed Sanders' atheism could pose a problem for him in the two states during the primaries.
Brazile, who has been in charge since the beginning of the convention, also announced the creation of a transition team that will help prior to the election and prepare for the new chair, who will be elected in January, Politico reported.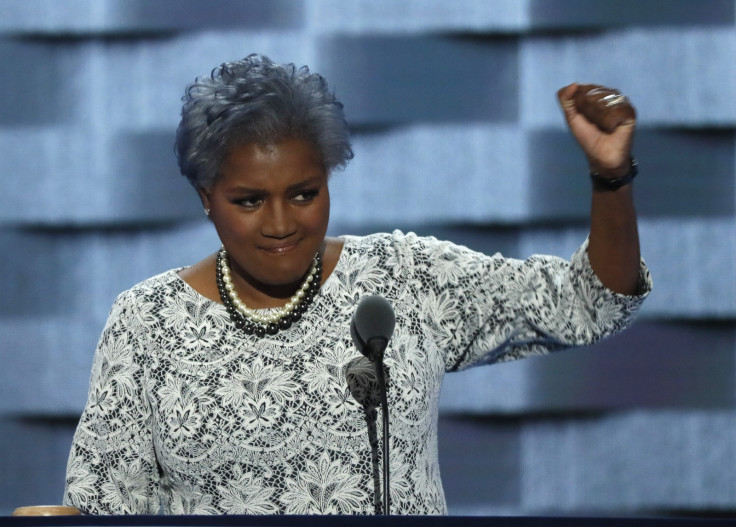 "This election is the most important of my life time, and the DNC will continue to recruit top talent to help lead the fight to elect Hillary Clinton and Democrats across the country," Brazile said in a statement. "I am committed to adding to our team of skilled professionals who will make sure that Donald Trump is help accountable for his reckless rhetoric and harmful policies."
Brazile announced veteran Democratic strategists Tom McMahon and Doug Thornell had been hired to oversee the presidential transition team and the communications efforts. Meanwhile, chief of staff Brandon Davis will lead the DNC's presidential general election effort.
Politico also reported that amid the restructuring at the DNC, the Clinton campaign has moved towards overtaking normal committee functions. The campaign moved the entire research department to the Brooklyn headquarters in July and also consolidated the rapid response responsibilities to its New York office.
Clinton's campaign has also sent former Maryland and Washington DC state director Adam Parkhomenko to work with Davis.