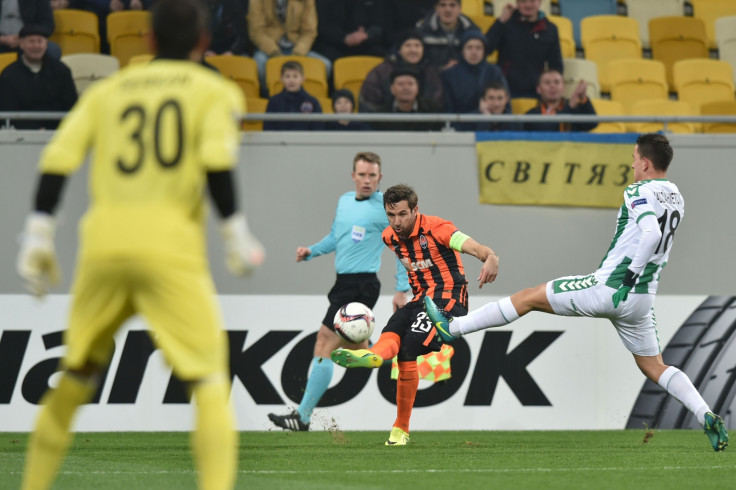 Shakhtar Donetsk right-back Darijo Srna is still reportedly weighing up a potential move to Barcelona, as he will need to accept a salary cut to join the Spanish giants. Mundo Deportivo claims the Croatian international is having doubts about the transfer, but both his compatriot Ivan Rakitic and Real Madrid star Luka Modric are encouraging him to make the big step to the Nou Camp.
Srna, 34, has been heavily linked with Barcelona in recent weeks after Luis Enrique earmarked him as a top priority to serve as back-up Sergi Roberto at right-back. Aleix Vidal has fallen out of favour while the Catalans cannot afford to make a big money signing during the current window.
In this sense, it has been said that Shakhtar are ready to let Srna go as a free agent as a reward for his commitment to the club.
Shakhtar head coach Paulo Fonseca confirmed the interest form Barcelna in December, but expressed his hopes of keeping the player in his ranks.
"I know of the interest," he said. "It is not for me to make this decision. We know the importance of Srna on our team and we also know of his importance to the club. [Srna] has spent many years with us. I sincerely hope he doesn't go."
Mundo Deportivo then reported that the deal for Srna to join Barcelona on a one-and-a-half year contract was very close.
But the Spanish publication now claims that negotiations have stalled due to disagreements over his salary. Srna is having doubts as he is aware he could earn much more should he move to China, Qatar or Dubai.
It has been said that Barcelona are offering him only half of his current €4m-a-year (£3.5m, $4.2m) salary at Shakhtar.
Mundo Deportivo claims that both compatriots Rakitic and Real Madrid star Modric have advised Srna to move to Barcelona, as it will be his last chance to play for a top European club.
Modric is a close pal of Srna and recently the right-back even posted a picture on holiday in Dubai alongside the Real Madrid midfielder and his teammate Mateo Kovacic.