Shakira evicted from Barcelona home by Gerard Pique's father
The singer is believed to be moving permanently to Miami with her two children.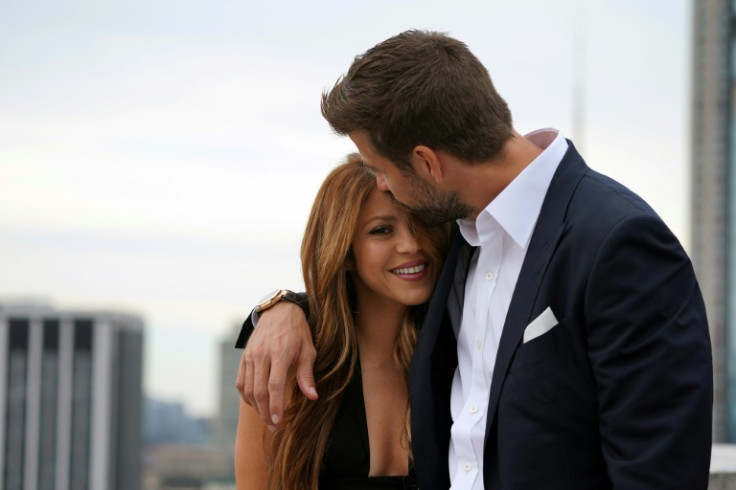 Several months since news first broke about Shakira's plan to move back to Miami with her two children with former partner Gerard Pique, she is finally following through with the move. She had been dragging her feet in the past few months, but Pique's father has settled the matter for her by effectively sending her an "eviction notice."
The Colombian popstar and former professional footballer lived together in the outskirts of Barcelona for several years since having children. They are parents to Milan, 9 and Sasha, 7. After they announced their separation as a couple last summer, it took several more months before they finally came to an agreement when it comes to the custody of the children.
It had been understood since around September last year that Shakira would move back to the United States and would keep primary custody of the boys. Holidays will then be shared between the two parents moving forward, with Pique also granted other visitation rights.
The move to Miami was expected to take place right between the New Year and the feast of the Three Kings, but that never happened and the children continued schooling in Barcelona.
However, on Monday, fans were surprised when Shakira finally penned a goodbye note to the people and the city of Barcelona on her Instagram. She shared a photo of an elevated view of the city's rooftops and added the caption:
"Today we start a new chapter in the pursuit of their happiness. Thank you to everyone who surfed alongside me so many waves there in Barcelona, the city where I learned that friendship is certainly longer than love.
"Thank you to everyone who has been there to cheer me up, dried my tears, inspired me and made me grow. Thank you to my Spanish audience who have always wrapped me in their love and loyalty. For you just a see you later and as my father said so many times, see you around the curves!"
According to a report by Spanish publication La Vanguardia, the real reason why the Latin hitmaker has finally moved out is because she had been served with an eviction notice by Joan Pique, Gerard's father.
Apparently, as part of the settlement that was agreed upon after the separation, the mansion ended up in Joan's hands. Now, he is enforcing his ownership of the home by giving Shakira only until the end of April to leave. If not, she will be facing a hefty fine.
The notice reportedly came in the form of a letter from BCN Two & Two SL Investments, and signed by its administrator, Joan Pique. Shakira was ordered to leave the property located at the high end neighbourhood of Esplugues de Llobregat, which used to be the family home that she and Pique lived in with the two children.
The situation at the mansion had become uncomfortable, with Pique's parents believed to be living next door. Shakira infamously put up a witch statue on the balcony and left it facing in the direction of Pique's parents' house.
Apart from the home where Shakira lived with her children, her parents, William Mebarak and Nidia Ripoll were also ordered to leave their home which is understood to be in the same complex. It may be remembered that Shakira's father had been undergoing treatment for some health issues, which is perhaps one of the other reasons why the entire family had been delayed in their transatlantic move.
Shakira is no stranger to Miami of course, having lived there for a large chunk of her life before moving to be with Pique, who had been playing for Football Club Barcelona. She had been in US soil just last month to perform her hit single "Music Sessions #53" with Bizarrap on "The Tonight Show with Jimmy Fallon."
It is said that she received the eviction letter on March 13, just before she boarded a plane back to Spain. Now, she is taking advantage of the Easter break to finally make the move out of the home and the city of Barcelona.
Her father's health has reportedly stabilised enough to allow him to travel, and he will receive further medical care in the United States. Meanwhile, the children will leave their current school and begin classes in America on April 11, giving them about a month to settle in.
© Copyright IBTimes 2023. All rights reserved.