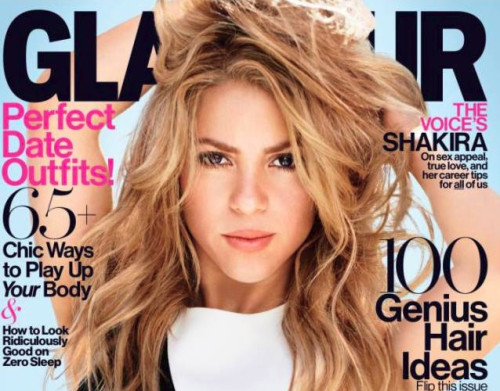 She is often described as one of the world's most beautiful women but it seems that Shakira can still appreciate another female pop star's stunning looks.
In a revealing new interview with US Glamour magazine, the Hips Don't Lie hitmaker confessed that her girl crush was on no other than Rihanna.
According to the Colombian beauty, who has a child with football ace Gerard Pique, she got close to RiRi when they hit the studio to work on their new duet, Can't Remember to Forget You.
"Working with her was utopia," said Shakira. "She's the sexiest woman on the planet. And at the end of the day, we're both just basically Caribbean girls.
"The chemistry was so good and so real. She taught me dance moves. She was a sweet teacher."
The 36-year-old also admitted that her famous curves have not always been celebrated by the Latino community.
"At the beginning [I was criticised]. But my man, Gerard, prefers meat over bone. He doesn't like too skinny. That takes pressure off,' she said.
With the help of her partner she was able to balance being a first-time mother and a successful artist, she added.
"This month I'm not exercising because I have an album to finish and I have a baby. And I like these pastries in front of me," she said.