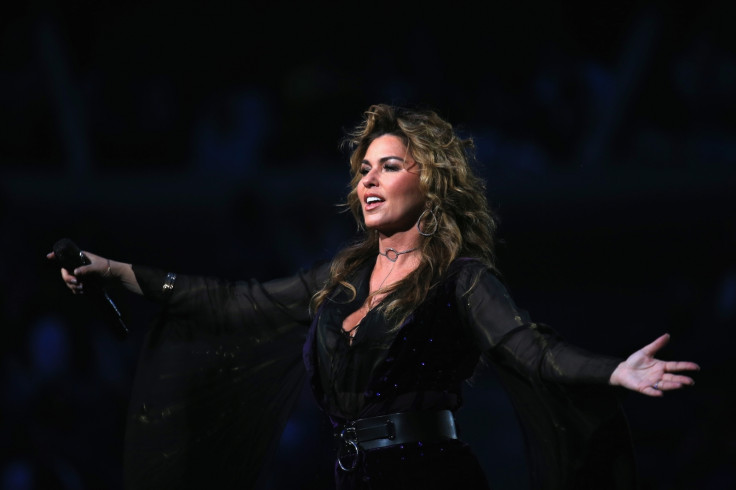 Songwriting served as country legend Shania Twain's therapy, following a difficult few years in which Lyme disease stole her voice and her husband cheated on her.
Speaking Radio Times, the You're Still The One hitmaker said that she struggled to deal with the curveballs life threw at her at the height of her career. "It was devastating," the Canadian-born singer said. "I would have grieved every day for the rest of my life if I hadn't got it back."
Twain – who is one of the best-selling female artists in the history of country music –admits she lost the passion for performing after her vocal cords were damaged.
"I knew I'd always have a life in music because other people could record my songs, but I was sad to lose the joy of singing," the five-time Grammy winner explained.
"I was able to do performances but couldn't commit to recording an album, which is different; it's a permanent imprint of your instrument."
However, she soon realised that the debilitating illness was a blessing in disguise, because it forced her to take a break. "I have I have appreciation for the break – I love domestic life, and would have regretted missing it. My son Eja [16] has had a normal upbringing – it's been the best of all worlds, in the end."
She believes songwriting helped her get through the battle with Lyme Disease as it was the one thing she had control over. "If you have a vision of where you're going to end up, and your songs are rooted in who you really are, then no matter how glossy it gets, there's depth."
Twain found love again with her former best friend's ex-husband Frederic Thiebaud – who is an executive at Nestle. They married in January 2011 in Puerto Rico.
However, her musical comeback hasn't been without a few potholes. She recently came under fire for allegedly miming her way through her performance on Strictly Come Dancing launch show.
"Shania Twain on #Strictly is the worst miming I've seen since Top Of The Pops in the 80s #MakeItStop," said one frustrated audience member while another said: "I am so mad that Shania Twain was lip syncing on #Strictly."