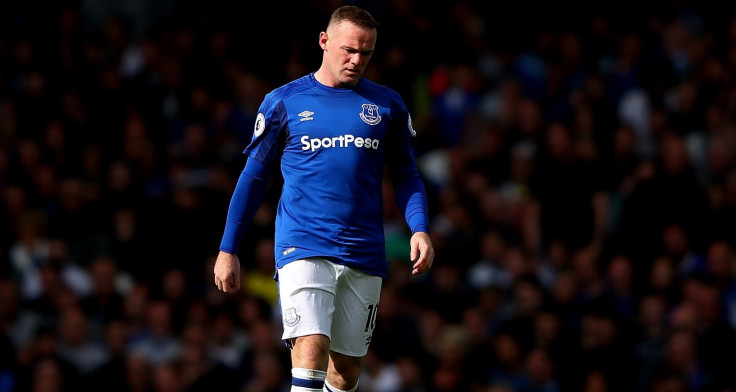 Coleen Rooney has reportedly demanded that husband Wayne Rooney take time away from his football career to work on saving their marriage. The news follows the former England captain's arrest for drink-driving after an outing with office worker Laura Simpson.
"Coleen wants them to get away as a family," a friend of the family told The Sun. "She thinks it's important to get away from the area and try and spend some time together – him, her and the kids.
"In the midst of it all they haven't been able to do that and, to work through their problems, she feels they need to get away."
Rooney, 31, moved to Everton this summer following 13 years at Manchester United. If he does take sympathetic leave this week, he will miss a return to Old Trafford on Sunday (17 September) to face his former club.
The source told the newspaper that if Wayne does not take a break the family will have to wait until next month's international break to sort things out, and that could put the forward off his game.
"He's in the wrong headspace to play and the pressure is showing," the source said "If Wayne wants to save his marriage, it's time to put the football in second place."
The couple had been in a steady relationship long before Rooney broke into the big league and married in 2008. They have three children - Kai, Klay and Kit - who Coleen shared a snap with over the recent bank holiday weekend.
Their relationship has been dogged repeatedly over the years by allegations of Rooney's infidelity.
Laura Simpson, the 28-year-old woman Rooney had reportedly been with the night he was arrested and whose car he had been driving while supposedly under the influence, sold her story to the tabloids. She told MailOnline: "He kept admiring my clingy top and asking what size they were, saying 'Are they real?' We had a kiss, a hug and some banter, harmless fun.
"I felt safe with Wayne, his driving was OK. We were on the road for 10-15 minutes and then we thought we saw flashing police lights so Wayne slowed down, he wasn't speeding, and stopped at the side of the road."
Rooney's current manager Ronald Koeman expressed his disappointment with the player but confirmed last week that no action would be taken by Everton. He later played on Saturday in a 3-0 defeat at home to Tottenham.