'Take a man break': Katie Price sparks concerns as she plans to join dating app after Kieran Hayler split
'The last thing you need is another bloke,' commented a user.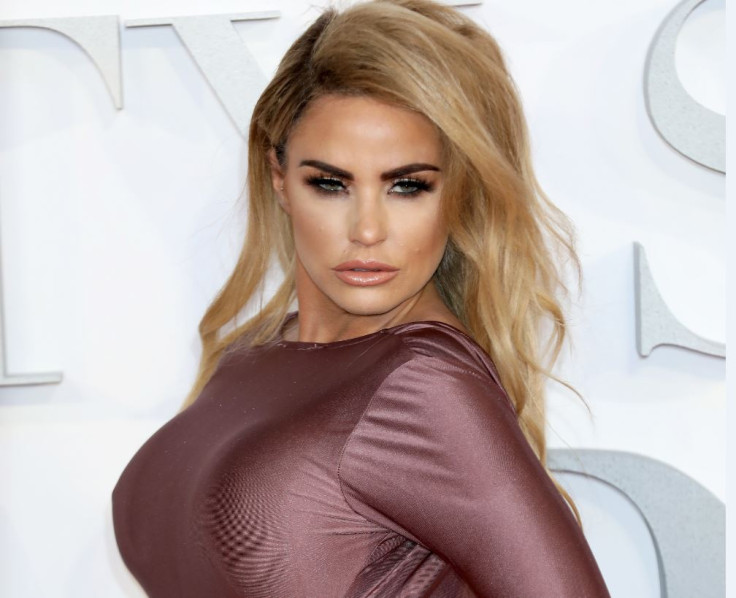 Katie Price took to social media to reveal that she is joining dating app, Huggle, after splitting up with husband, Kieran Hayler in August. Price is divorcing her third husband Hayler after he confessed to cheating on her with their children's nanny for almost a year.
The former glamour model, who is also coping with a miscarriage and diagnosis of her mother's terminal illness, revealed on the social media site that she moving "onwards". The tweet reads, "Onwards and upwards! The girls are telling me to get on Huggle. Gonna give it a go! It's my new approach lol xx."
However, fans are concerned about her decision to join a dating app with users believing that she is "rushing" to finding a new man.
Replying to her tweet, a fan wrote, "Take a man break that's my advice you have beautiful friends and family plenty of time for a man if and when a good one comes along xxxx."
Most users have advised her to take a break from dating. One user tweeted, "The last thing you need is another bloke. Take time to be by yourself & get to know yourself, then you'll stop walking into disasters."
"I reckon take some time and be by yourself for a while, it's the best thing that I did, you need time to heal," another user commented.
Another urged Price to calm down and wrote, "Katie I'm a fan but calm down! Enjoy being single and spend more time with the kids rather than jumping straight into things."
A fan concerned for the 39-year-old reality star commented, "Give yourself time to heal and properly get over all your ex's before jumping straight back into a relationship."
Previously, English TV personality spoke to The Sun about Hayler's infidelity. She told the outlet, "Kieran told me they were f*****g all over my house for a year. They had sex everywhere except in our bedroom, they even did it in the kids' bathroom,"
The mother-of-five further revealed, "He said they'd had sex a handful of times and then a handful became a year. It was always unprotected because apparently, that added to the thrill of it for him. I was absolutely gutted and I was crying and going mad, like a lunatic. I can remember shouting over and over that if I went off and hurt myself it would be his fault."
© Copyright IBTimes 2023. All rights reserved.