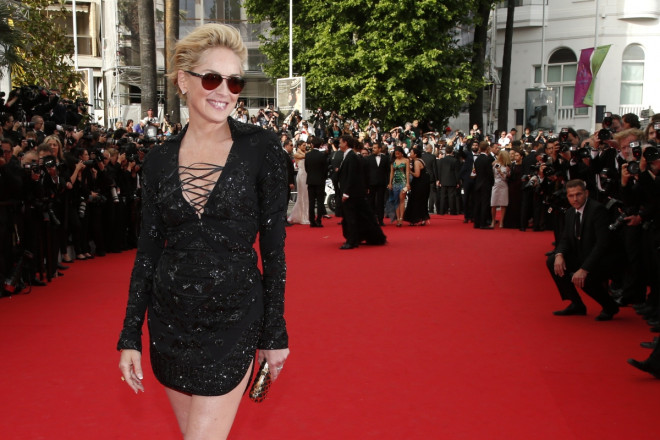 Sharon Stone committed a basic fashion mistake when she turned up on the red carpet in Cannes wearing an unflattering mini dress.
The 56-year-old was attending the gala premiere of The Search, but the actress, who shot to fame for her distinct lack of accoutrements in Basic Instinct, fell foul of the fashion police.
The low cut black mini-dress with string ties was an odd choice for the A-list star who is otherwise famed as an icon of Hollywood glamour. A fashion commentator likened the coarse material of the dress to a "dish cloth."
Earlier, she was seen in a more suitable figure-hugging red dress adorned with de Grisogono ruby and emerald jewels, that demanded the attendance of eight bodyguards.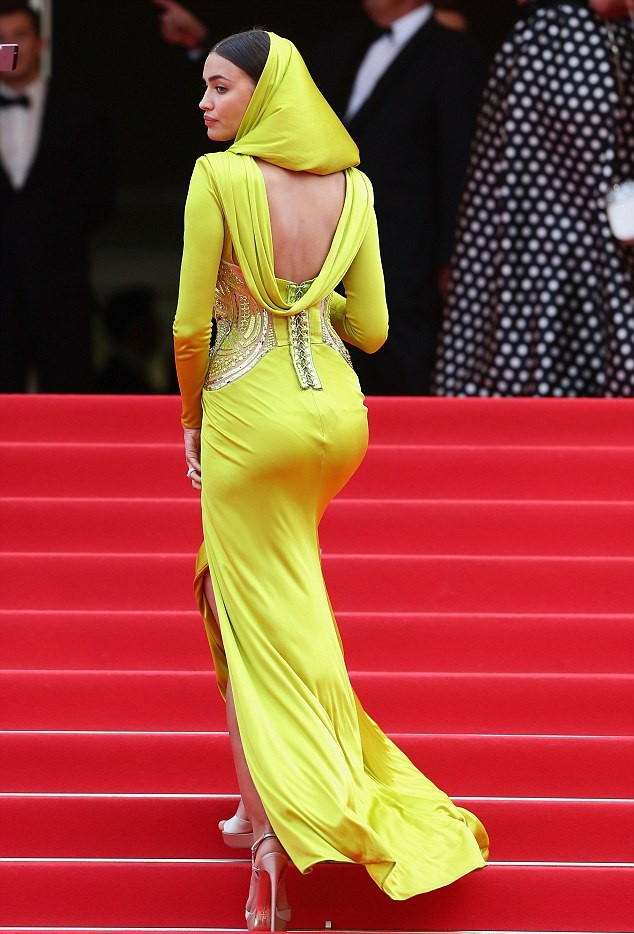 But Stone wasn't alone in committing crimes against fashion. Model Irina Shayk also went for an unlikely red carpet style wearing a yellow hooded dress with a beaded bodice and a dramatic thigh high split.
British model of the moment Cara Delevingne showed Stone how to rock a shorter style, wearing a shimmering strapless gold dress.
Stone's faux pas didn't dim Delevigne's admiration for the actress as the 21-year-old was seen giving Stone her personal seal of approval by licking her face.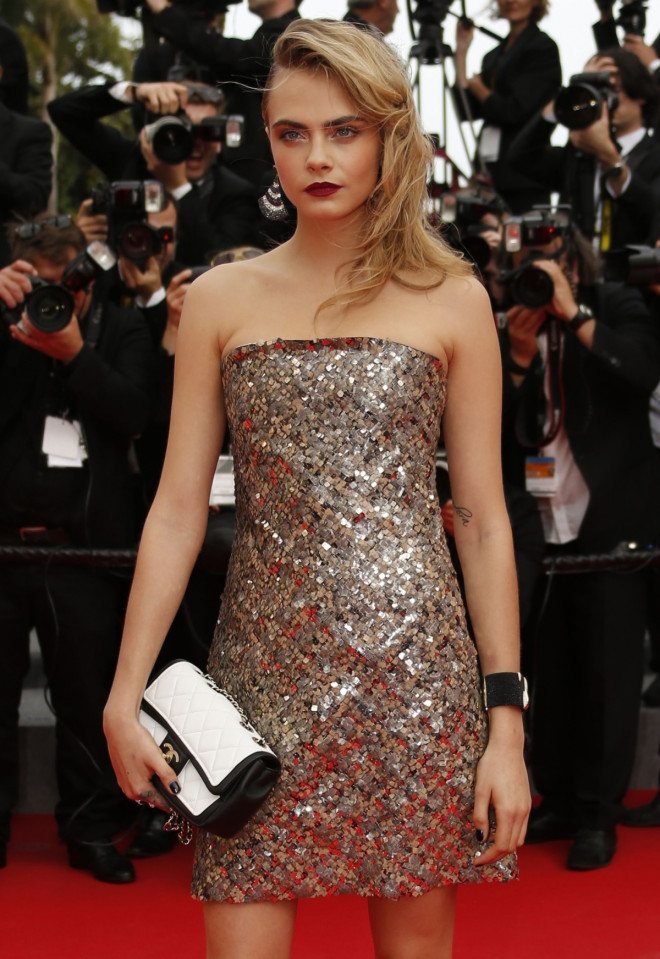 And while Stone and Shayk made unusal style statements, Rosie Huntington-Whiteley, Lara Stone, Barbara Palvin and Aishwarya Rai Bachchan dazzled in traditional full length gowns in metallic hues, which have been a popular trend on the red carpet in Cannes this year.
But showing them all how it is done was veteran star Sophia Loren.The screen legend, famed for her classic Hollywood glamour said she was never regarded as a traditional beauty.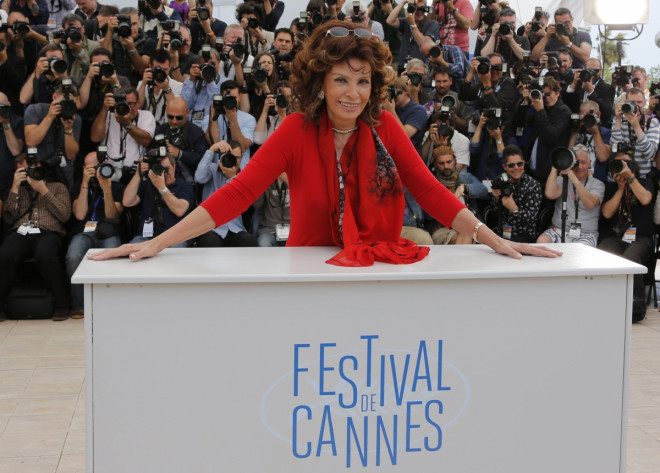 "I've never been beautiful. People never wanted to hire me .People wanted to change my nose , straightening my teeth. I suffered a lot because people said I wasn't photogenic at all. But bit by because cinematographers learnt how to portray my face on the screen. They learnt how to light my face."
Loren was awarded the 2014 Guest of Honour for Cannes Classics, a festival selection dedicated to the heritage of film - honouring her almost seven-decade long career.
The 67th Cannes Film Festival continues until May 25.