Rich Riley, the newly-appointed CEO of musci discovery service Shazam, talks about the potential of 'Shazaming' TV shows and the inevitable stock market flotation.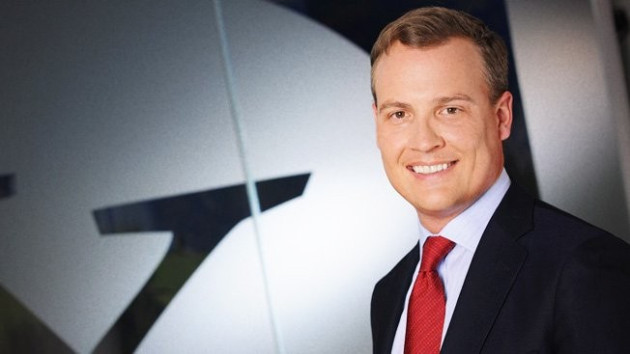 Calling a company that has 300 million users in over 200 countries, is adding between 2-3 million new users a week and generated some $300 million in sales in 2012, a startup may seem like an oxymoron, but the new CEO of music-identification app Shazam is doing just that.
"We certainly want to have the energy and ambition and speed of a startup so I think I'm going to hang-on to that word," Rich Riley told IBTimes UK on the day he was announced as the new CEO of the London-based company, taking over from long-time CEO Andrew Fisher who moves to the newly created position of executive chairman.
Riley is best known for his 13 years at Yahoo where he was involved in the advertising side of the business before quitting his role as executive vice president of Europe, the Middle East and Africa in March last year in order to be closer to his family.
This is his first time in the role of CEO and he believes the foundation Shazam has built up over the last five years as key in his decision to take the role:
"I am really excited to take this strong foundation and momentum and go even more aggressively after the TV opportunities. I actually think having a great brand with a lot of momentum is for me absolutely what I was looking for."
Advent of the iPhone
Shazam is a London-based company which also has offices in New York, California and Seoul. It was founded way back in 1999 but came to prominence with the advent of the iPhone in 2007, when it immediately became one of the most popular apps new iPhone owners used to show off the amazing things a smartphone could do.
The app uses a mobile phone's built-in microphone to gather a brief sample of music before comparing it against a central database for a match. If a match is found, information such as the artist, song title, and album are displayed to the user.
The app generates revenue by giving users the chance to purchase the song through links to services such as iTunes or Spotify.
While music identification is the basis for the app, its future lies in monetising TV shows and commercials, something which really excites Riley: "What is exciting is that there is enormous opportunity on the TV side as a place to go next in terms of making Shazaming TV shows and TV commercials as natural as it is today for people to Shazam music.
"While this will obviously mean new and hopefully better experiences for the user, it also opens up a huge new revenue stream for the company," Riley said.
Second-screen
The second-screen phenomenon, where viewers watch TV while using a smartphone or tablet, has been bubbling for a couple of years now, but it has yet to be monetised successfully with services like Twitter, along with dedicated second-screen apps like Zeebox, still working out the kinks in their financial models.
What is going to be most important, Riley says, is the experience:
"People are used to pressing the Shazam button and having an amazing experience and we've got to make sure that continues to be the case on the TV side as well. That's where a lot of my initial focus will be."
US-centric
Riley will be based in the New York offices rather than the Hammersmith headquarters, because the US is far and away the most important market for Shazam - containing 90 million users alone.
"The US is really the focus market on the revenue side and on the TV side so New York is really a place where we want to establish a more substantial presence and connection with all the things that are going on there."
Riley estimates the US TV advertising spend at around $70bn which should provide "enough market opportunity for Shazam to grow for a long, long time."
Shazam has already made tentative steps into the world of TV, allowing users to 'Shazam' a TV show or commercial, with additional content or offers being delivered by the app directly to the users' phone or tablet.
So far all the deals Shazam has struck with TV companies have been in the US with no concrete plans annoucned for when the service may move to other markets, including the UK.
Going public
Away from the technical aspect of the service, Shazam has not been shy about its goal of floating on the stock market. "That is certainly our ambition. We think that an IPO [initial public offering] is the right way to go for Shazam and we will be working really hard to make that a reality. "
Riley believes an IPO would provide Shazam with a "great platform" for the brand in terms of awareness but it will be Fisher and not Riley who will be doing the most to push for a successful IPO.
In a statement following his move from CEO to executive chairman, he said:
"I will now spend more time focusing on our corporate development and future strategy including our ambitions to deliver a successful IPO for our shareholders as we look to become an increasingly important part of people's everyday lives, helping them engage with content and brands in the most efficient way possible."
For a 14-year-old company with global reach and hundreds of millions of users, calling Shazam a startup may seem strange, but Riley clearly want to harness all that is good about a technology startup - flexible, innovative, exciting - to help drive Shazam to its next 300 million users.