Carlos Slim investing £26 million in UK media engagement start-up Shazam bodes well for all UK technology companies.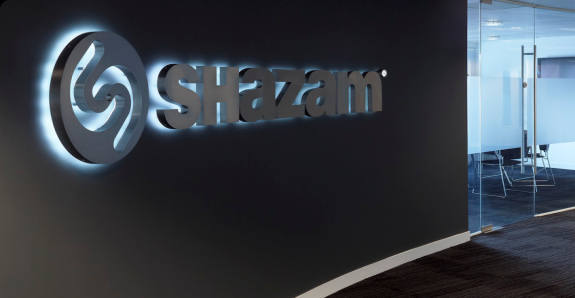 Carlos Slim is the richest man in the world, with Forbes estimating his fortune at close to £50 billion. Therefore an investment of £26 million may seem like pocket change to a man of his resources, but for the UK technology industry it means a lot more.
"Somebody like Carlos Slim could invest in any industry sector he wants to anywhere in the world and he's chosen the UK specifically and I think that is very significant," Andrew Fisher, Shazam's executive chairman told IBTimes UK.
The investment in Shazam by Slim is a "vote of confidence in UK entrepreneurs and UK companies and UK talent. This is Carlos Slim's first UK investment as far as we know," Fisher added.
Calling Shazam a start-up is a bit of a misnomer as the company was originally founded in London as far back as 1999, though it only came to prominence with the advent of the iPhone in 2007, when it immediately became one of the most popular apps new iPhone owners used to show off the amazing things a smartphone could do.
The app uses the microphone of a smartphone, tablet or laptop to gather a brief sample of music before comparing it against a central database for a match. If a match is found, information such as the artist, song title, and album are displayed to the user.
Revolution under way
While Shazam may have grown up by simply identifying music, the future lies elsewhere with television engagement providing huge opportunity for growth.
The revolution is already under way in the US, with TV channels and advertisers partnering with the company to create new experiences for viewers.
Fisher says Shazam can now promise TV advertisers that it can turn a 30 second ad into three minutes of engagement. The executive chairman gives the example of a 30 second movie trailer, which a user can 'Shazam' to see the full version of the trailer as well as being able to purchase tickets straight from their smartphone or tablet.
This is certainly a powerful tool with which to attract advertisers and considering the global TV advertising spend in 2012 was estimated at over $350 billion - according to researchers Nielsen - it is clear the scale of the opportunity for Shazam is huge.
"We are creating a new paradigm in advertising," Fisher says.
Accelerate
Part of the £26m investment will be used to accelerate that activity in the UK, Europe as well as Latin America.
Shazam is already operating to a limited extent in the UK, partnering mainly with ITV along with brands such as Jaguar, Cadburys and Pepsi. "We have been running campaigns in the UK but what we are looking to do is accelerate that and then over time we will move into television shows and building the same experience that we have got in North America."
Partnerships with specific programs is unlikely to happen until next year Fisher says but the advertising is an area the company is focusing on now - because advertisers are demanding it. "Global brands are seeing a lot of success with Shazam campaigns [in North America] and they want to then run them in the UK."
Going public
Fisher says the investment will have no implications for Shazam's stated goal of going public through an initial public offering (IPO). However, despite some reports that this may happen in the coming months, Fisher told IBTimes UK categoricallythatan IPO was not going to happen in 2013, but would not be drawn further on a specific date for the flotation.
The investment by Carlos Slim does not just mean more money to invest in infrastructure and new technologies for Shazam, it also includes leveraging Slim's huge reach in Latin America. This is a region which is ripe for growth and with the World Cup and Olympics set to take place in Brazil in the next three years, it is also a hugely attractive proposition for advertisers.
As well as seeing the Shazam app pre-loaded on phones and tablets sold by Slim's America Movil, the fourth largest mobile phone operator in the world, the company will also be supported by Slim's other interests in the region which include advertising agencies, fixed-line telephone companies and television stations.
London-based
Despite this growth in other areas, Fishers says "the global headquarters of Shazam is going to remain in London and following the investment, [we] will see the creation of a number of new positions at the company."
Slim hasn't made a near £50bn fortune by making bad investments and he will clearly have been encouraged by Shazam's growth in recent years.
The Shazam app (which is available on iOS, Android, BlackBerry, Windows Phone 8 and Windows 8) has an install base of 350 million with an active monthly user base of around 70 million. In 2012 alone it added 100 million new users and is currently adding two million new users every single week - and the growth rate is accelerating.
The TV figures are also encouraging. Last year over one million people 'Shazamed' both the Olympics closing ceremony and the Super Bowl which Fisher says is a "reflection of the number of people who have a mobile phone, or a netbook or an iPad with them in the living room."
The second screen phenomenon is clearly something which is only beginning and Shazam wants to position itself as a "category leader" so that "broadcasters can now address and engage that audience," Fisher concludes.