Shazam plot details makes DC adventure sound like the Big of superhero movies
Film tells story of young boy granted the ability to turn into a grown-up superhero.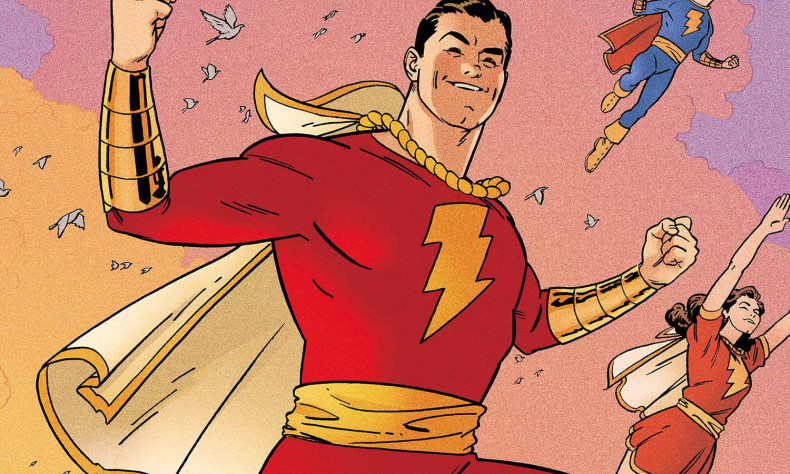 Warner Bros has released the first official plot synopsis of upcoming DC Comics adaptation Shazam! which stars Zachary Levi and Mark Strong and looks set to be a very different kind of film to recent DC efforts.
The origin story is being directed by Annabelle: Creation's David F. Sandberg from the script by Henry Gayden and Darren Lemke and tells the story of a young boy (Asher Angel) who is granted the ability to turn into a grown-up superhero called Shazam (Levi).
"We all have a superhero inside us, it just takes a bit of magic to bring it out," the synopsis reads.
"In Billy Batson's case, by shouting out one word - Shazam! - this streetwise 14-year-old foster kid can turn into the adult superhero Shazam, courtesy of an ancient wizard.
"Still a kid at heart - inside a ripped, godlike body - Shazam revels in this adult version of himself by doing what any teen would do with superpowers: have fun with them! Can he fly? Does he have X-ray vision? Can he shoot lightning out of his hands? Can he skip his social studies test?
"Shazam sets out to test the limits of his abilities with the joyful recklessness of a child. But he'll need to master these powers quickly in order to fight the deadly forces of evil controlled by Dr Thaddeus Sivana [played by Strong]."
Shazam was created by Bill Parker and CC Beck in 1939 during the comic book golden age. The film appeared to come about because of the involvement of The Rock, who was cast as Shazam's nemesis, Black Adam.
However, it seems that The Rock will be introduced separately from this origin story in a presumed sequel.
Shazam! sounds to us like a super-powered take on Big, Tom Hanks' cult coming-of-age favourite, in which a young boy is magically turned into an adult. More importantly, however, the synopsis indicates a major shift in tone for the DC Extended Universe (DCEU) of films.
After a string of failures including Batman v Superman: Dawn of Justice and last year's Justice League, which was panned by critics and fell far short of box office expectations, a course correction has been on the cards.
The lighter, more optimistic tone of runaway success Wonder Woman last summer - the exception that proved the DCEU rule - is sure to have prompted such a change as well.
Next up in the DCEU is Aquaman, a solo outing for Jason Momoa's king of the seven seas to be released in December.