Warner Bros' DC universe of films has reached a crucial milestone, uniting the Justice League on the big screen for the very first time, while also giving major characters their motion picture debuts.
The DC Extended Universe (DCEU) hasn't exactly been a wild success so far, but the studio seems intent on making it work. That project will continue with a string of new movies including Wonder Woman 2, Aquaman and a Suicide Squad sequel.
What though, does the new film say about the future of the DCEU? In particular, its very last credits scene.
Warning: Major spoilers for Justice League and its two credits scenes follow.
Okay, so the thing about Justice League that's been obvious since the end of Batman v Superman last year, is that Henry Cavill's Superman is brought back to life.
Exactly how this happens is a little odd to say the least (Flash and Cyborg dig up his corpse at one point) but the important thing is he is alive and kicking when the credits roll, and he has a new lease on life.
In the first credits scene, Superman and The Flash have a race from middle America to the west coast, building on a joke in the final fight scene, an earlier joke about brunch and paying homage to a race the pair had in the comics.
It doesn't exactly mean much for the rest of the DCEU though, unless Superman trips Flash off screen and breaks his neck (this Superman sure likes breaking necks!)
The scene at the very end of the credits is a direct set-up for future movies, however.
We first see that Lex Luthor (Jesse Eisenberg) has escaped incarceration at Arkham Asylum, then we see him on a huge yacht in what looks like the bay of Monte Carlo.
Luthor is expecting a visitor, who comes by speedboat and reveals himself to be Slade Wilson, otherwise known as Deathstroke (Joe Manganiello). This bit of casting was revealed in September 2016, with the mercenary character then intended to be integral to the plot of Ben Affleck's since-ditched script for a Batman solo film.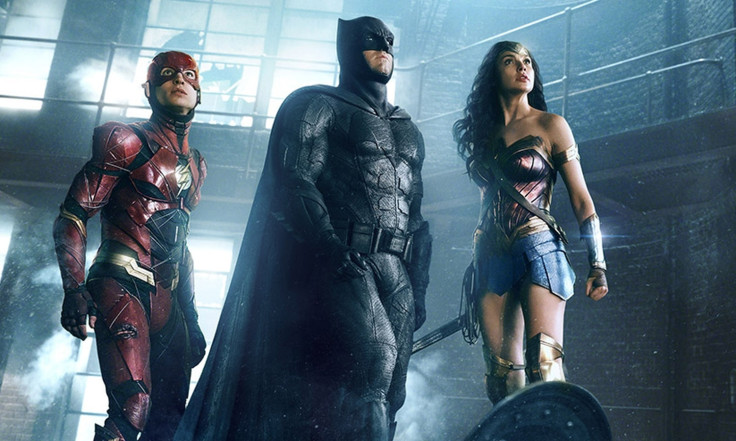 Deathstroke may yet appear in that movie, but it's more likely he's being set up for a Justice League sequel.
Luthor explains to him that Superman has "sprung out of the ground" and various heroes have set up a "league". The madcap villain then asks why they shouldn't a league "of our own". So this means we're getting a villainous team inspired by Luthor's Secret Society of Super Villains in the comics, but also The Injustice League and the Legion of Doom.
Whatever it ends up being called on the big screen, the group could include any number of supervillains. Past comic book lineups have included Bizarro, Riddler, Reverse Flash, Scarecrow and Black Adam, who we know will be played on the big screen by Dwayne 'The Rock' Johnson.
It seems like a pretty clear set up for Justice League 2, but what else does the new film set up?
In a flashback sequence building up Ciarán Hinds' Steppenwolf, we see the three peoples of Earth (humans, Amazons and Atlantans – folks from Atlantis, not Atlanta) fighting the villain, and among them is a Green Lantern we see being killed.
Lanterns are like galactic law enforcers who wield green rings they can use to manifest energy into weapons and all kinds of objects. This Lantern, who can't be easily identified, dies and drops his ring, perhaps waiting for a young film star to pick up one day.
Right now Warner Bros' superhero slate is shrouded in uncertainty. Aquaman is well into production and Wonder Woman 2 is a certainty after the first film's success this summer, but other than that things aren't quite as certain.
A Suicide Squad sequel is in the works, as well as a solo film for The Flash. Zachary Levi has been cast as Shazam, Joss Whedon is working on a Batgirl movie and David Ayer is working on a Gotham City Sirens film. Ben Affleck is also keen to hang up Batman's cape and cowl in a solo movie to be directed by War for the Planet of the Apes' Matt Reeves.