Alan Shearer Champions Harry Redknapp as Roy Keane Issues England Captaincy Warning
'I'd move heaven and earth to get him' Claims Shearer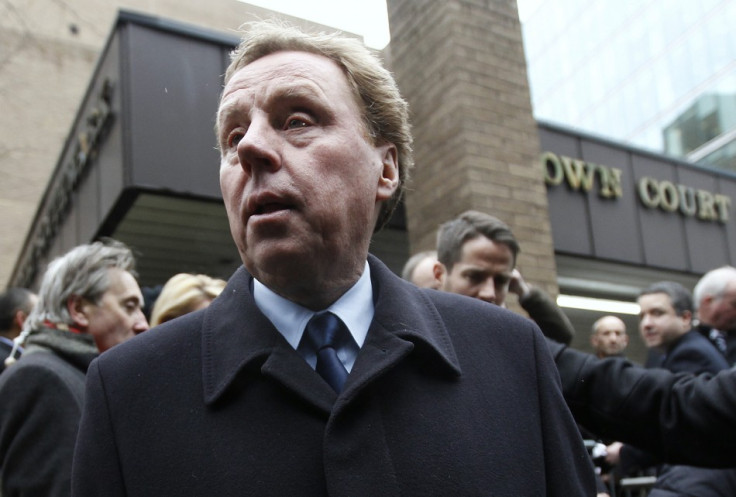 Two of the Premier League's greatest ever players, Manchester United legend Roy Keane and Newcastle United icon Alan Shearer ,have had their say on the England management debacle, with the latter backing Harry Redknapp and the former issuing a stark warning to those placing too much credence in the England captaincy.
In a remarkable week for English football in which Tottenham manager Harry Redknapp was found not guilty of tax evasion on Wednesday afternoon, hours before Capello tendered his shock resignation at Wembley over the Football Association's decision to depose of John Terry as England captain, the search for the Italian's successor gathered pace.
The now fervent clamour to appoint Redknapp as the new England manager is palpable, and following endorsements yesterday from Manchester United pair Wayne Rooney and Rio Ferdinand amongst others, Alan Shearer, who scored 30 goals and won 63 caps between 1992 and 2000, believes the Tottenham boss "is made for" the England job.
"I think he is made for it," Shearer told BBC Sport. "He understands players and players understand him. That is a perfect mix. I'd move heaven and earth to get him."
The Newcastle hero added: "The vast majority of fans would say Harry Redknapp is the man. We all hope it works out but there are no guarantees in football.
"Whoever the FA employ should be English - I have always said that.
"The England manager should be English, the Scotland manager should be Scottish, and likewise with Wales, Ireland and everyone else.
"If that is the case then an Englishman will come in and have a dossier on all the players anyway and know most players inside out."
Meanwhile, Roy Keane, who remains the most successful captain in Manchester United's rich history, believes England and indeed their players, are putting far too much importance in the captaincy issue and it is having an adverse affect on the development of the national side.
"Regardless of who comes in, people need to stop placing such importance as the captaincy because it looks like it's an obsession in England." The Manchester United legend told The Sun.
"Terry had a Press conference when he was made captain, David Beckham had a Press conference to announce he was standing down as captain - and cried!
"Give me a break! It's not a big ego trip and it shouldn't be about being popular with your team-mates.
"It should be because you are respected by them and as a reward for your service. Nothing more, nothing less."
In a press conference at Wembley on Thursday, FA chairman David Bernstein confirmed Stuart Pearce would take charge of England's friendly against Holland at the end of the February.
On the same day, the aforementioned Tottenham manager admitted he had "not thought about" the possibility of becoming the next England boss.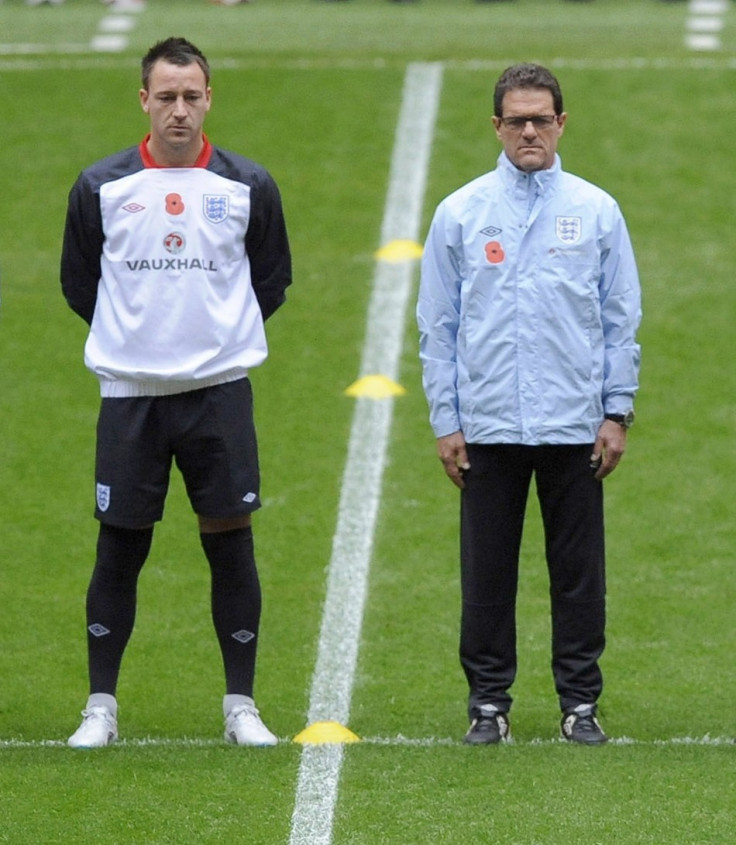 © Copyright IBTimes 2023. All rights reserved.