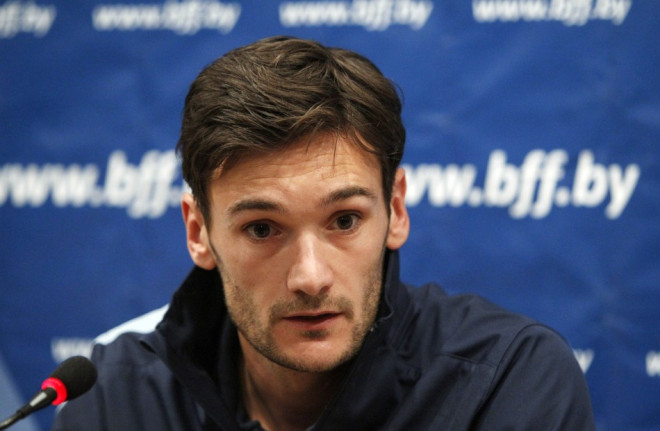 Tim Sherwood insists that Tottenham will demand top dollar for keeper Hugo Lloris if the Frenchman hopes to secure a move away from the club in the summer.
Lloris is believed to be looking for an exit from White Hart Lane and has promising prospects for both club and country. With the World Cup just months away the 27-year-old will have a chance to showcase his skills across Europe and as Champions League football remains a far off dream for Spurs he could seek a move away much like fellow former stars Gareth Bale and Luka Modric.
Barcelona and Paris Saint Germain have all been credited with interest in the stopper and with both in the Champions League quarter finals they could offer a tempting deal. But Sherwood insists that like in the cases of Modric and Bale, any club coming calling will have to deal with the wrath of tough negotiator Daniel Levy, who wants no less than £100m for his signature.
"He is one of the best keepers around," he said, according to the Mirror. "Of course, people are going to want him. But I'm also sure the club won't be tempted to get rid of him.
"He is one of the top goalies and unless someone is going to spend £100million on him – and keepers do not get bought for that money – I don't think he will leave.
"It was only that kind of figure that tempted the club to sell Gareth Bale – and he desperately wanted to leave and progress his career at Real Madrid. He hasn't got to play a blinder for France at the World Cup because people already know what he can do. They know he is a fantastic goalie."
Sherwood was full of praise for Lloris who has settled well into the Tottenham squad since his move to the side on deadline day in the summer of 2012.
The keeper had some reservations after joining Spurs as he played second fiddle to Brad Friedel but Andre Villas-Boas quickly made it clear who the undisputed number one was by handing Lloris consistent game time over the 42-year-old, whose contract with the club runs out this summer.
Villas-Boas' sacking at the end of 2013 saw uncertainty reign over Tottenham once more and their disappointing season has seen them go backwards as they currently look unlikely to challenge for a Champions League place.
But Sherwood insists that at this stage Lloris hasn't said he wants to leave White Hart Lane in search of greener grass elsewhere.
"Even if he was terrible for France, I don't think it would make a difference as to how people view him," Sherwood claimed. "Everyone can recognise it.
"He has never said to me or anyone else at the club that he wants to leave. And he does not perform like he wants to leave. He gives everything all the time and that is why he is a favourite of the players and fans."