The hashtag #FreeShia began trending on Thursday ( 26 January) after news broke of Hollywood actor Shai LaBeouf's arrest for assault. The 30-year-old's anti-Donald Trump performance art protest− which was expected to live-streamed for the duration of the new US president's four-year term− came to an abrupt end after he got into an altercation with a 25-year-old man.
This is not the first time the actor, who allegedly pulled the man's scarf and scratched his face, has made headlines. Despite catapulting to fame in 2007 thriller Disturbia before landing his breakthrough role as Sam Witwicky in sci-fi action film, Transformers, he has become better known for his off-screen antics in recent years.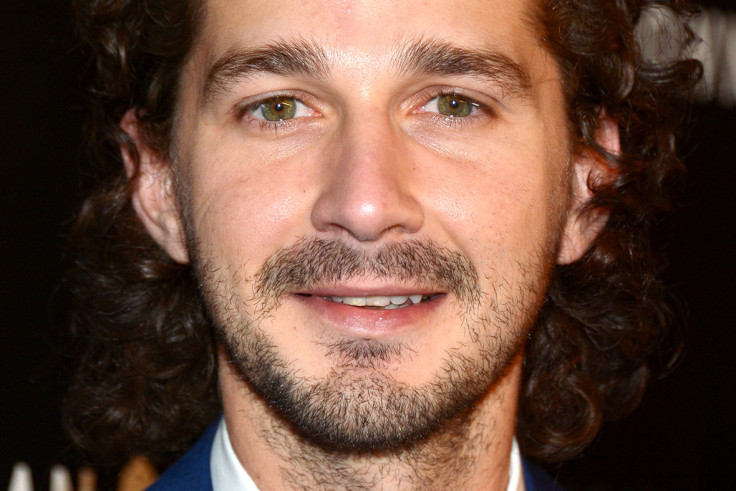 DUI arrest
In July 2008, LaBeouf was arrested on suspicion of driving under the influence, after getting into a collision in West Hollywood. The attending officer claimed to have smelled alcohol on his breath but he flat out refused a Breathalyser. Although he was later cleared of any blame, he had to undergo surgery on his hand after the accident.
Plagiarism
In December 2013, the Transformers star faced a fierce backlash after it emerged that he failed to credit Daniel Clowes in the short film Howard Cantour.com, which premiered at Cannes.
He initially claimed the intellectual theft was unintentional and he simply got "lost in the creative process", in a Twitter apology, However he faced further embarrassment when it emerged that his apology closely resembled a post written four years on Yahoo! Answers by a user named Lili.
In a last ditch effort to make amends, he hired a skywriter to apologise, writing: "I am sorry Daniel Clowes" in the Los Angeles sky on New Year's Day.
I am no famous anymore
LaBeouf turned heads in literally in February 2014 when he decided it would be a good idea to turn up to the Nymphomaniac Volume I photocall with a paper bag on his head. The stunt was reportedly a bizarre act of repentance for the Clowes plagiarising scandal.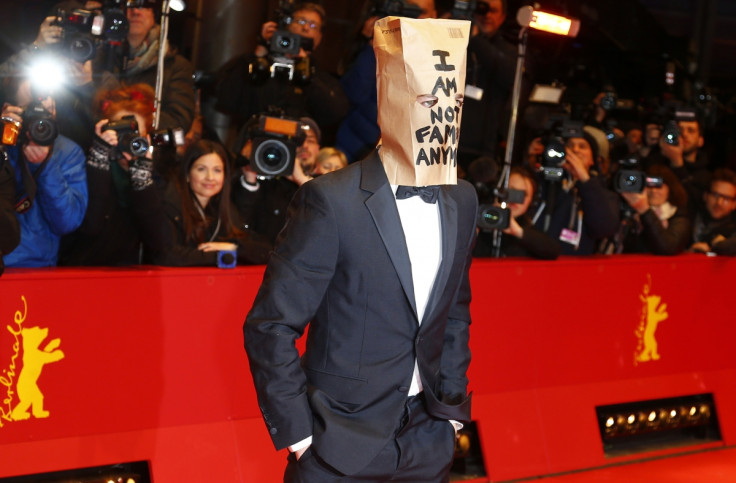 Public intoxication arrest
Just months earlier, the wayward star had a run-in with the law. He was cuffed and escorted out of New York's Studio 54 theatre by police officers after refusing to leave when asked by security guards.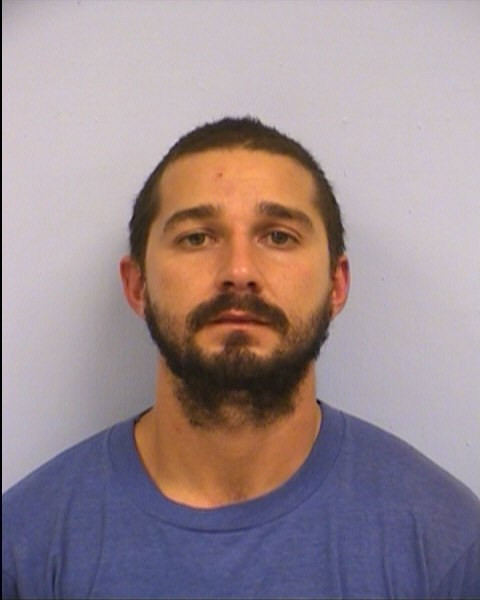 Pub brawl
In November 2014, LaBeouf was caught on camera headbutting a man at a London pub after the patron allegedly made some derogatory comments about his then-girlfriend Mia Goth's mother and snatched his baseball cap, a souvenir from Laos in Asia.
In the clip, first published by TMZ, he can be seen shouting "What are you saying about my girl's mom? Are you f****** kidding me bro?" after delivering the blow outside the Hobgoblin in New Cross.
Rape claim
In November 2014, the actor left fans stunned after declaring that he was whipped and raped by a woman he didn't know on Valentine's Day, during his week-long #IAMSORRY performance art installation.
"[She] whipped my legs for 10 minutes and then stripped my clothing and proceeded to rape me," he told Dazed&Confused in an email interview. "There were hundreds of people in line when she walked out with dishevelled hair and smudged lipstick. It was no good, not just for me but her man as well."
Pier Morgan later accused LeBeouf of "abusing his fame and influence" and branded his allegations a PR stunt in his Daily Mail column, saying he had insulted real victims of sexual assault.
Transformers attack
Back in 2015, he decided to bite the hand that feed him by slamming the Transformers franchise in freestyle rap to a small group of people in South Dakota. Having already slammed the film's director month earlier he rapped: "Nah, none of that. Transformers is the dummy rap and I'm so past that. I want some new s**t".