Ed Sheeran will be coming to a city near you after announcing a new tour for 2017. The Shape Of You singer is scheduled to perform across the UK, Europe, Mexico, Central and South America to support his anticipated third album Divide.
Starting at the Pala Alpitour in Turin, Italy on 17 March, Sheeran, 25, will move onto an array of European countries including Germany, Sweden, Denmark, France and Spain. The Castle On The Hill hitmaker will then return to the UK in April for shows in Scotland, Newcastle, Manchester, Birmingham and later London's O2 Arena, where he will host a two-night residency on 1 and 2 May. Tickets go on general sale on 2 February at 10am (GMT) via Live Nation and Ticketmaster.
Sheeran shared extra information on the 44-date extravaganza via Twitter, telling fans on 26 January: "My tour starts this March. UK & Euro dates on sale Thurs 2 Feb 10am. Dates for Latin America announced later today. For the UK & Irish dates there'll also be a limited number of tickets available through my website this coming Tuesday 31st Jan at 10am."
In an effort to prevent fans from falling victim to potential ticket touts, the Grammy-winner also warned: "The prices for tickets have not been announced yet so anything you're reading is fake."
A support act for the UK dates has not been announced but concert-goers in the US may see a familiar face at Sheeran's shows. Reports claim singer James Blunt will join Sheeran on his North American tour and will unleash "proper madness" on the road.
The tour coincides with the release of ÷ (Divide), Sheeran's long-awaited new album, which features the lead singles Shape Of You and Castle On The Hill. The tracks immediately made an impact on the UK charts, with Sheeran becoming the first living artist to debut at number one and number two. Shape Of You has held firm at the top spot for two weeks while Castle On The Hill, a romantic tribute to his hometown of Framlingham, Suffolk, is also at number two for the second week running.
Ed Sheeran's third album Divide is set for release on 3 March 2017.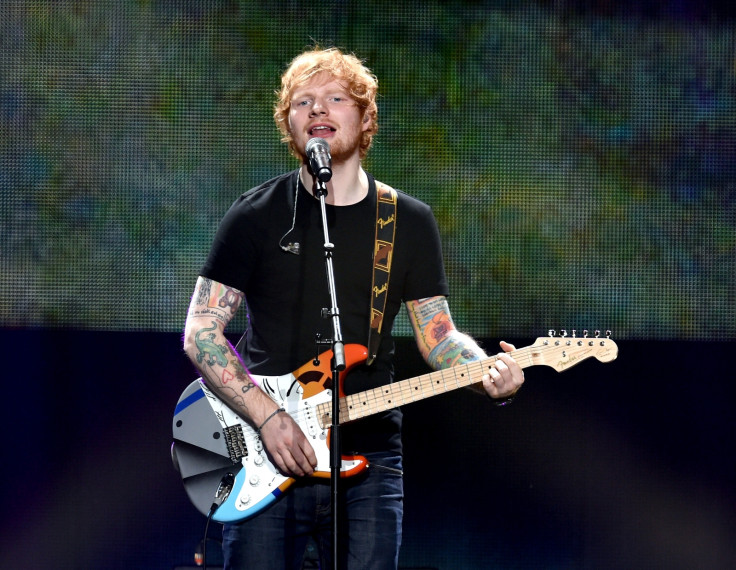 Watch Ed Sheeran's Castle On The Hill video: