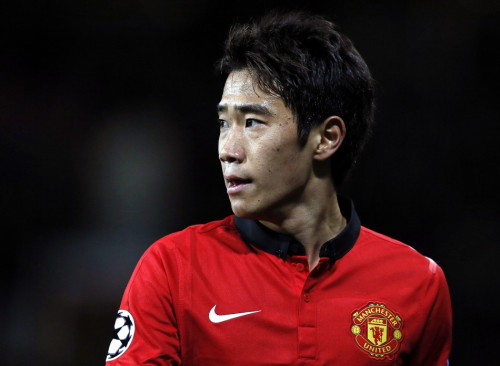 Manchester United midfielder Shinji Kagawa's future will not be affected by the imminent arrival of Juan Mata from Chelsea, according to the player's agent.
The Japan international has started just seven times in the Premier League under David Moyes this season having been constantly overlooked by the United boss.
Mata's arrival leaves United overstocked in attacking midfielders, and given Kagawa's limited impact this season the former Borussia Dortmund man could have good reason to fear for his Old Trafford future.
However, agent Thomas Kroth said: "At this moment I am sure Shinji will stay. There has been no contact and so it is just rumours. No [his future won't be affected by the signing of Mata], it is my opinion that he will stay."
25-year old Mata is expected to undergo a medical ahead of a permanent move to United in a switch which is expected to smash the club's transfer record.
United, who fell 14 points behind Arsenal following the 3-1 weekend defeat to Chelsea, trail Liverpool, Tottenham Hotspur and Everton in the race for the fourth Champions League spot, the only target remaining for David Moyes this season after the mid-week exit from the League Cup.
Moyes has been much criticised for ostracising certain members of the first team squad, including Wilfried Zaha and Kagawa, who only joined from Dortmund in the summer of 2012.
Dortmund have flirted with the idea of re-signing Kagawa in the near future given how his status at United has dwindled under Moyes
Manager Jurgen Klopp said last summer: "It became clear fairly quickly that Shinji wants to succeed in Manchester next season. I would have never expected a different answer, but you at least have to ask.
"Shinji Kagawa is one of the best players in the world and he now plays 20 minutes at Manchester United – on the left wing! My heart breaks. Really, I have tears in my eyes," he added prior to the Champions League final in May.