Shocking Data Shows 2023 Could Be The Hottest Year Ever
Climate scientists are shocked by a report that found September 2023 to be the hottest month ever recorded. Experts also warn of another heatwave hitting Europe in October.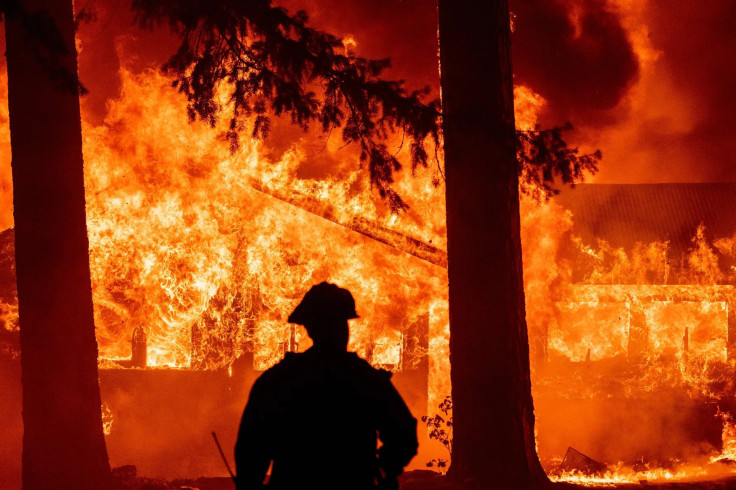 A new report published by EU's Copernicus Climate Change Service (C3s), shows that the unprecedented heatwave in September 2023 marked the hottest end of summer on record.
The report states that the month of September reached a global high, scoring 0.94 degrees Fahrenheit above the usual median for September from 1991 to 2020.
Scientists reportedly believe that the effect of El Nino and the ongoing release of warming gases have contributed to the increase of heat, noting that September 2023 is "on track" to be the warmest month on record.
With human-induced climate change continuing, countries across Europe are expected to experience another relentless spell of warm weather in October.
C3s has also predicted that the "unseasonal" heat will make 2023 the hottest year that humanity has ever experienced.
Last month, France witnessed a record average temperature of 21.5 degrees, which was dubbed the hottest September that the nation had ever witnessed.
Several heatwave alerts were issued throughout September month for the first time in France, with the French city Vienne recording the country's highest-ever September temperature – a huge 38.8 degrees at the start of the month.
Zeke Hausfather, a Climate Researcher, wrote on X, previously known as Twitter: "This month was, in my professional opinion as a climate scientist – absolutely gobsmackingly bananas."
Dr Doug McNeall, a Climate Scientist and Statistician, also took to X to raise his concerns over the climate crisis. On the social media platform, he wrote: "This month has seen a huge uptick in climate scientists struggling to explain how large the recent global temperature anomalies are."
Alluding to human-induced climate change being the source for weather extremes that only add to the number of displaced people and current migrant crisis, Friederike Otto, a Climate Scientist at Imperial College of London, told reporters: "This [temperature anomaly] is not a fancy weather statistic, it's a death sentence for people and ecosystems. It destroys assets, infrastructure, harvest."
Just last month, human-induced tsunami-like flooding in north-eastern Libya displaced "an estimated 46,059 individuals", including more than 16,000 children – according to the International Organisation for Migration (IOM).
The UN later revealed that the deaths caused by the flooding had exceeded 3,900.
In September, the UK witnessed an average high of 22 degrees. The Met Office noted that reaching that warmth would be "virtually impossible" without climate change.
The looming October heatwave is forecast to develop over Western Europe this week, with temperatures in Portugal, Spain and southwest France reaching between 35 to 27 degrees.
This weekend, the Met Office warned that in the UK the "temperatures will be near or above average this week, with a growing signal for something much warmer as we head into next weekend".
The El Nino weather event, which causes rising sea temperatures, food shortages, flooding and droughts, is predicted to be a disastrous trend that will continue over the next five years – according to the World Meteorological Organisation (WHO).
In November, world leaders will debate how to curb climate change at the COP28 summit. The leaders are expected to discuss the phasing down of fossil fuels to reduce greenhouse gas emissions that are a main contributor to global warming.
Although the UK is known for being a global leader in actions against climate change, Prime Minister Rishi Sunak recently revealed that he would be delaying climate targets by more than five years.
Sunak also announced the Conservative government would not be banning new oil and gas development in the North Sea.
Backing his decision, Sunak declared: "How can it be right that British citizens are now being told to sacrifice even more than others?"
Alex De Koning, an Activist and member of Just Stop Oil, responded to the Prime Minister's backtrack, saying: "It's moral and economic madness to introduce new oil and gas."
"We cannot just cut off oil overnight, but we have eight years of oil in reserves and we need to start making that transition," he declared.
© Copyright IBTimes 2023. All rights reserved.