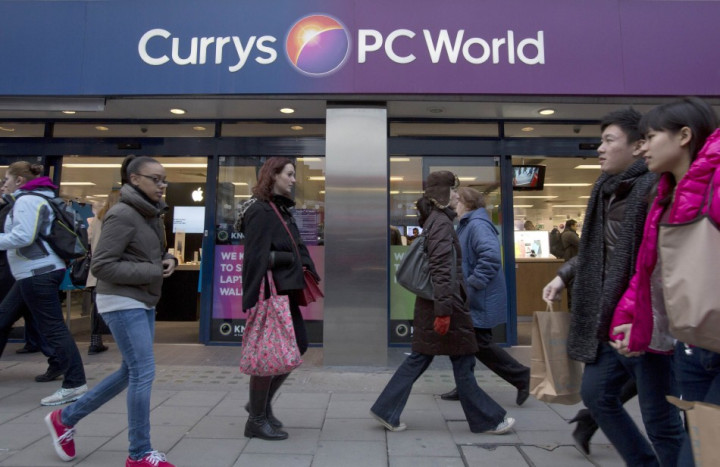 The number of shoppers on the UK's high street declined in December, as trouble continues for the retail sector with a large number of store closures and job cuts.
Shopper numbers fell 1.2 percent year-on-year in December, compared to a 0.4 percent rise in November, according to the British Retail Consortium (BRC). The fall came despite a 7.5 percent rise in the number of high street shoppers in the immediate week before Christmas.
The figures were in line with the official sales records in December that showed a 0.1 percent decline in sales compared to November, precipitated by lower clothing and food sales.
The high street numbers recorded a decline of 3.3 percent for 2012.
"Weak spending power is keeping people away and compounding long-standing difficulties in many of our town centres. This month's retail failures confirm the challenges are far from over," BRC director general Helen Dickinson said in a statement.
The shopper numbers were measured by the BRC/Springboard Retail Footfall Monitor, which gathers data on customer activity in the UK's town and city centre locations, and in out of town shopping locations. It records approximately 62 million footfall counts per week at over 500 different shopping locations in 152 towns and cities across England, Northern Ireland, Scotland and Wales.
By sector, innter-city shopping centres reported the largest fall with a 2.8 percent decline in the number of shoppers, followed by a 1.0 percent decline in trade for out-of-town shopping centres and 0.5 percent on the high street.
By geography, Wales posted an 11.5 percent year-over-year decline in footfall, the East of England saw a 7.1 percent decline and the North & Yorkshire recorded a fall of 4.8 percent.
On the other hand, shopper numbers increased in the West Midlands, Scotland and Greater London by 10.0 percent, 6.2 percent and 3.1 percent, respectively.
BRC noted that the government should freeze the business rates in April in order to help the retail sector and warned that another rise in rates would result in further job cuts and less investment.
Following a disastrous 2012 that saw high-profile retailers like Comet and JJB Sports go bust, Britain's high street continues to struggle in 2013. HMV, Jessops and Blockbuster have all gone into administration so far this year.
Being the latest high street casualty, Blockbuster has so far announced 160 store closures in the UK. The DVD rental chain has 528 stores, employing more than 4,000 people.