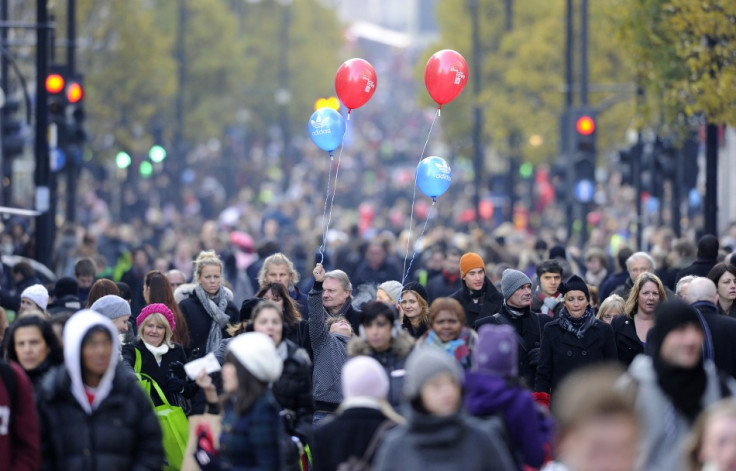 The Citizens Advice Bureau has launched its 12 top seasonal shopping tips to help the consumers cope with mounting costs as part of National Consumer Week (Nov. 21 to 25) by Trading Standards Institute. The shopping tips are as follows:
1. Make a budget and stick to it.
Keep your Christmas gifts within the budget and if you don't have enough money for all your gifts, then plan an activity with friends and relatives in 2012.
2. Your shopping rights: All year round
Check the quality of the goods with their description and purpose. If it is not matching, be quick to get money back instead of a repair or replacement.
3. Check the size before you buy
If you are buying clothes or shoes for someone, check the size beforehand. If you are not sure about that, check if the seller would be ready to swap it.
4. Keep the receipt in case it needs to be returned
Remember to keep the receipt of your purchase as it is needed in case of a return.
5. Armchair shoppers get a seven-day cooling-off period
Check immediately all the items you buy online, over the phone, through a catalogue or TV shopping channel for any damage or any other issue. There is a seven day cooling off period for such 'distant selling' products.
6. What armchair shoppers can't return
Distant selling products like flowers or food cannot be returned because of their short shelf life. CDs and DVDs can only be returned if they haven't been opened.
7. Don't get caught out with parking charges
Be careful about the parking notice to avoid hefty parking charges.
8. Check the cost of credit
Always check the total amount you have to pay in the end if you choose for a credit deal or introductory offer. Don't be rushed into an expensive deal because there's a queue.
9. Always check the delivery date
Check the delivery time for your online, phone or mail orders as it may take longer than you expect.
10. Watch out for dodgy traders
You should know the shop from where you are purchasing. If you're buying online you can make sure the website is secure with the padlock and the https:// on the payment page.
11. Shopping in the sales
Check the notice or tag on the cheap products during the sale. At times the product may be faulty and if you buy it you're accepting that fault.
12. Buy gifts in the sale for Christmas 2012
Plan ahead - the sales can be a good time to get next year's Christmas cards, wrapping paper and gifts at less than this year's prices.