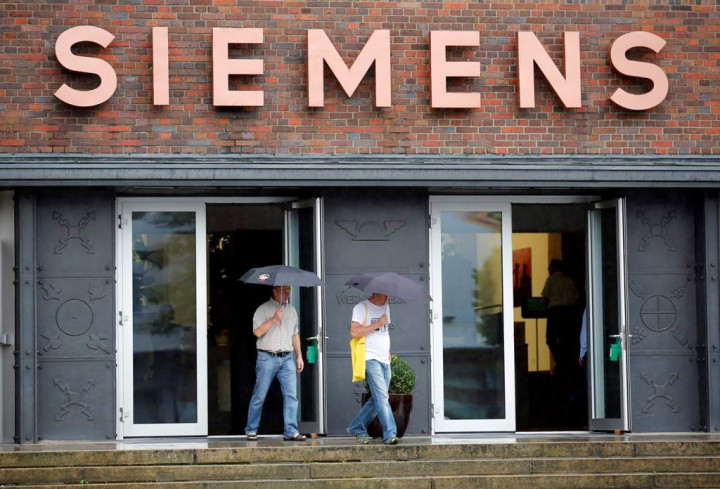 Siemens, Germany's second-biggest company by market value, has decided to delist its shares from the London and Swiss stock exchanges owing to low trading volumes there.
The delisting from the London Stock Exchange (LSE) is expected to become effective early October 2014, while the SIX delisting is expected to become effective in January 2015 at the earliest, Siemens said in a statement.
Siemens CFO Ralf P Thomas said: "Following the delisting of Siemens ADS from the New York Stock Exchange in mid-May 2014 and the SEC deregistration in August, the delisting from the Swiss and London Stock Exchanges is the logical next step. The aim of the delistings reflects the change in investor behavior."
Siemens stock was trading 0.68% higher at 1357 CEST in Frankfurt.
Siemens reported upbeat fiscal third-quarter earnings on 31 July, beating expectations.
Income from continuing operations rose 27% to €1.4bn ($1.9bn) during the third-quarter, suggesting that a revamp at Europe's largest engineering firm was paying off.
Siemens decision to delist from the LSE follows a string of pullouts by Japanese firms. Japanese electronics giant Sony announced on 30 July it will delist its shares from the LSE. Rivals Toshiba, Fujitsu and mobile carrier NTT Docomo have all exited from the market, blaming poor investor appetite in London for their move.
Siemens Overhaul
Siemens's restructuring plan, dubbed 'Vision 2020', aims to raise cash by cutting back to nine core divisions. The group also aims to publicly list its hearing aid business.
The corporate overhaul at Siemens, announced in May 2014, aims to boost profits amid stiff competition from rivals such as General Electric and Philips.
In 2013, the trading volume of Siemens' shares in London was less than 3% while the trading volume on SIX was less than 1% of the global trading volume.