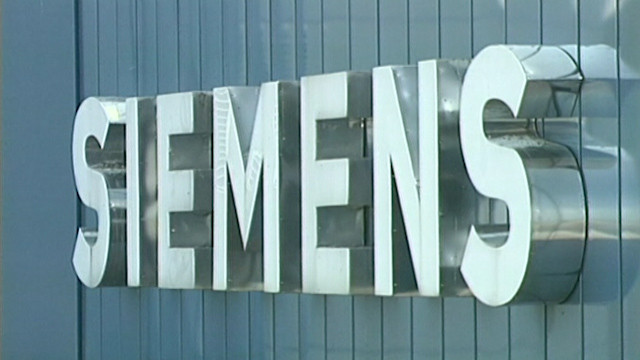 German conglomerate Siemens has announced a corporate overhaul at the company to increase its profits amid stiff competition from rivals such as General Electric and Philips.
Under the new corporate structure announced by newly appointed CEO Joe Kaeser, the company will have nine divisions, compared to 16 divisions at present. Its healthcare business will be managed separately and the hearing aids business will be publicly listed.
Siemens noted that bundling the divisions and eliminating sectors will reduce bureaucracy, cut costs and accelerate decision-making within the company.
The company said it would focus on growth fields in electrification, automation and digitisation. In addition, it would target greater employee participation in the company's success.
"Our Vision 2020 addresses our company's long-term perspectives along the modern electrification and automation value chains. By expanding share-based employee participation in our company's success, we're creating a sustainable ownership culture at Siemens," CEO Kaeser said in a statement.
For its fiscal second quarter, the company reported a 12% increase in net profit to €1.15bn ($1.61bn, £945m). However, revenues declined by 2% to €17.78bn and new orders declined 13% to 18.43bn.
"The second quarter showed that we still have a lot to do to improve our operating performance. Nevertheless, we are on course to reach our targets for the fiscal year," Kaesar added.
Kaeser took over as the company CEO last year, replacing Peter Loescher who missed several profit targets.
Munich-based Siemens is a major player in heavy machinery, making gas- and wind-powered turbines, trains, and medical imaging devices.
The company is also engaged in manufacturing factory automation and security equipment. It currently employs 359,000 people, with 243,000 of them outside Germany.
The company also announced that it is acquiring Rolls-Royce's gas turbine and compressor business for €950m and forming a joint venture with Mitsubishi Heavy Industries to provide plants, products and services for the iron, steel and aluminium industries.
Siemens earlier said it is considering submitting a formal offer for the energy business of French rival Alstom to counter GE's $16.9bn bid for the unit.