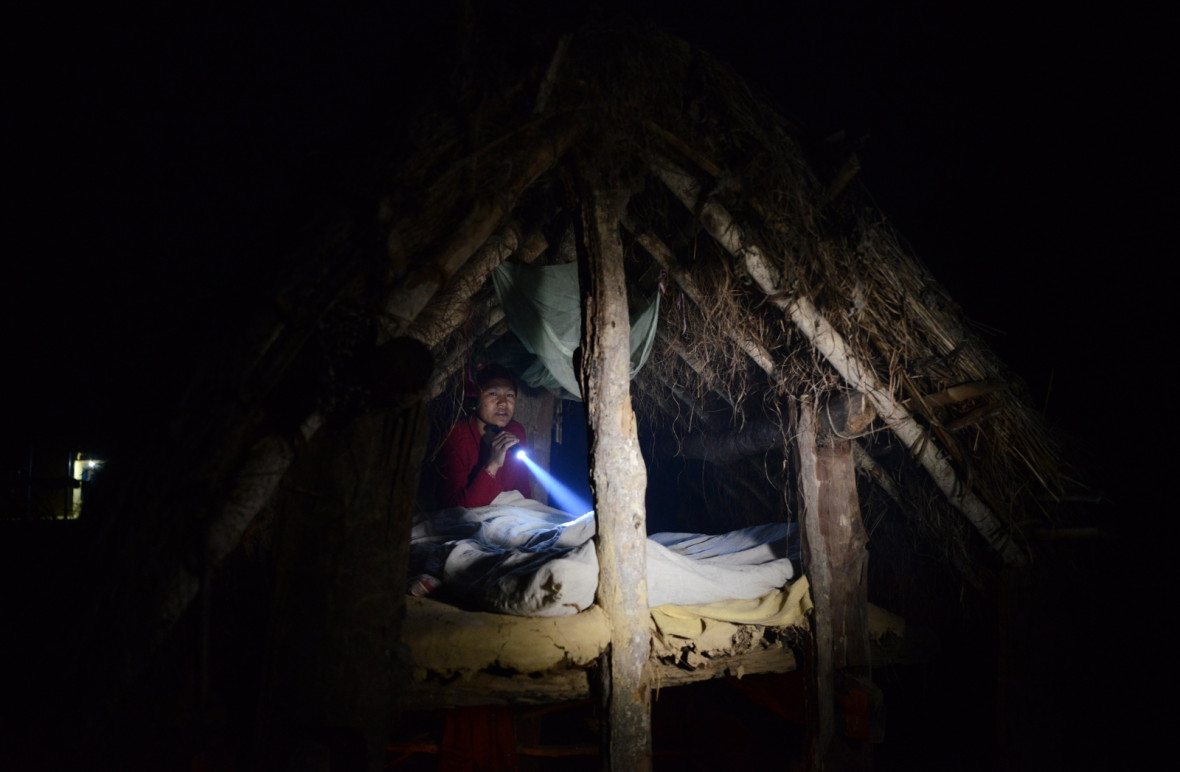 There are many types of vaginal bleeding – healthy menstruation is just one of them. The taboo around periods makes women ashamed to talk about or seek help for other kinds of vaginal bleeding – some of which are symptoms of fatal disease, a study has found.
In countries such as Nepal, India, Ethiopia and Ghana, the taboo around vaginal bleeding claims lives. Women aren't able to participate in daily household activities, touch livestock or sleep inside the house.
Talking about menstruation – or any kind of vaginal bleeding – is extremely difficult. Many girls don't know about periods until their first one, known as 'menarche'. Chitra Karunakaran Prasanna, an assistant professor in social work at the Central University of Tamil Nadu in southern India, explained further.
"When I was a child we couldn't even openly speak about it – especially in the family circle. When I had my period for the first time, I was not allowed to go outside for seven days," Karunakaran Prasanna told IBTimes UK.
"It's a very frightening experience. Girls either think they're dying or they've done something wrong. They're often too frightened to tell their parents because they think they'll be punished."
These practices vary within and between countries, but many have in common that they involve silence around menstruation and ostracising women on their period. In Nepal, the tradition of chhaupadi involves women being as cut off from the rest of society while they are bleeding.
But conversations around menstruation are beginning to open up. Social and legal activists, as well as academics, are working to make it more normal to have a period, and to talk about it.
Even so, there are other types of vaginal bleeding that people are still silent about. A study published in the BMJ Global Health has drawn attention to conditions such as endometriosis, cervical cancer, sexually transmitted infections and uterine polyps. Failing to seek medical help for bleeding due to these conditions can be fatal.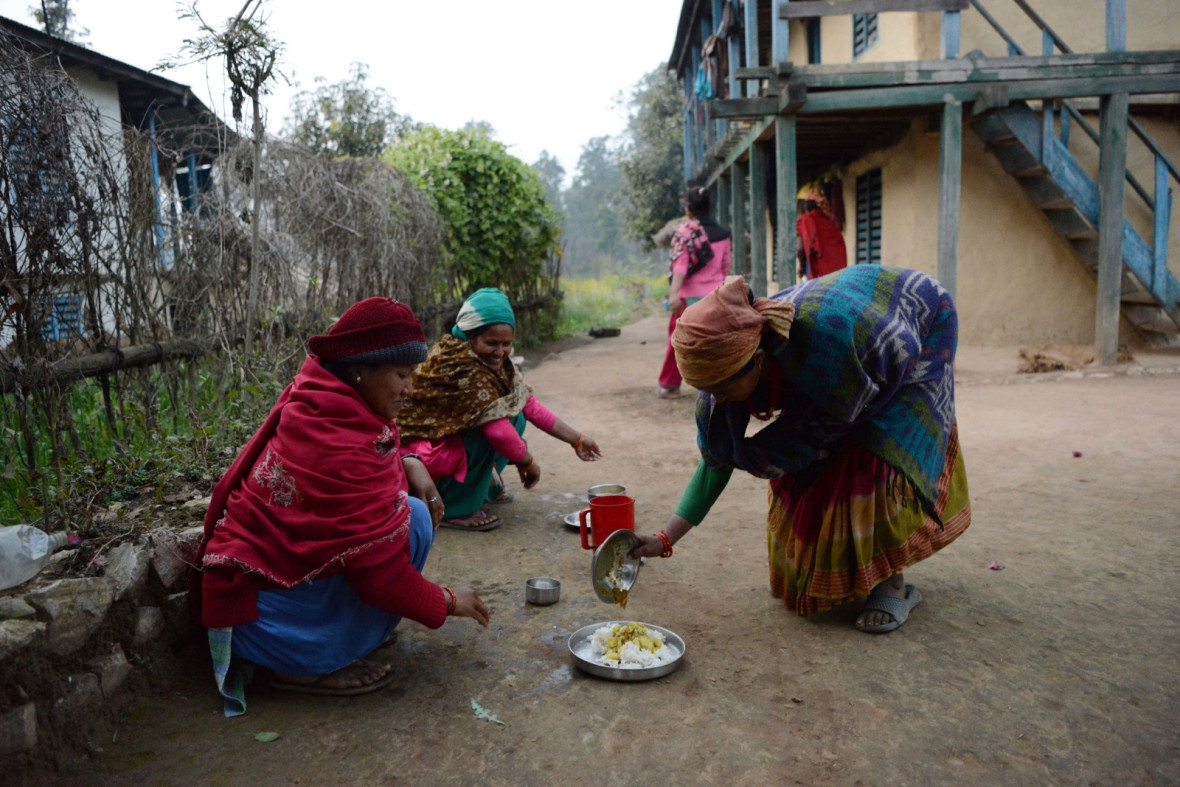 Thérèse Mahon, WaterAid's regional programme manager for South Asia and one of the study authors, said there was a resounding lack of research on these issues in low- and middle-income countries.
"There really is very little information about the scale of need and the reality that women face with these other types of bleeding," Mahon said.
"Menstrual health and hygiene is really a much bigger issue in the last 10 years that we've been working on it and it's gaining a lot of prominence. These other types of bleeding are really not talked about at all."
One of the big challenges is focusing on vaginal bleeding across the life course, Mahon said. Information campaigns are increasingly aimed at girls and women of childbearing age, but when it comes to the time around menopause and afterwards, there is next to no information for many women in low- and middle-income countries.
But with an increase in activism to break down the taboos around menstruation, this could change soon, she hopes.
"I think the research is starting to catch up with these movements, but there's still quite a long way to go. As practitioners, we need evidence to give to women. As this activism increases, it goes hand in hand with an increase in research," Mahon said.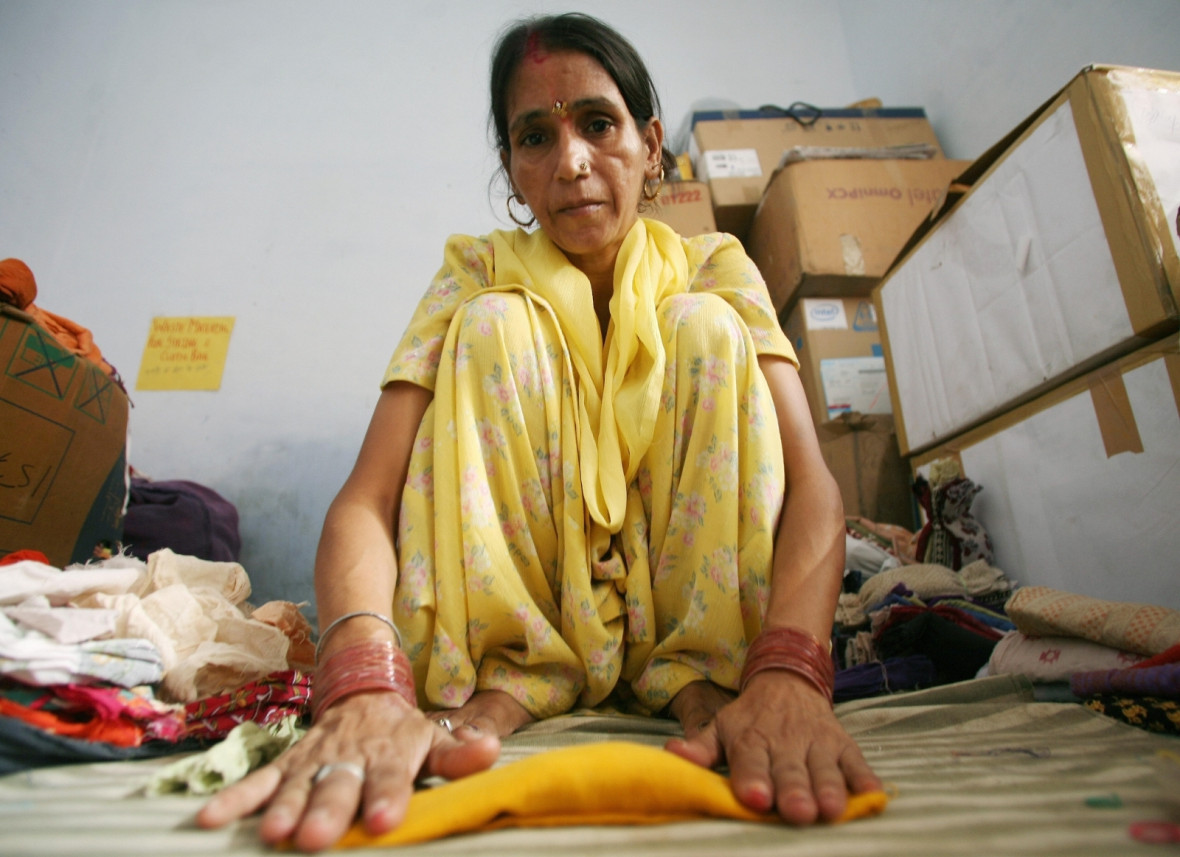 Karunakaran Prasanna welcomed Mahon's study, agreeing that there needs to be much more research in the area. In addition to basic medical research, understanding factors such as class and caste in low and middle-income countries is essential to making a positive change in women's lives.
"Especially in the context of India, caste and class are interrelated with menstruation and vaginal bleeding. The tribal community that I work with restrict women's movements during menstruation. Women have to stay outside their house for this period of time."
But Karunakaran Prasanna is also positive that change is happening, at least in India, in tackling these taboos and traditions.
"Generally in the air there is a discussion happening about different aspects of women's health. This particular article focuses on the health aspects. But we're also thinking about cultural inhibition, social mobility and how females really experience this.
"The next generation are having an opportunity to discuss attitudes towards menstruation – these discussions are happening everywhere. Things are changing."