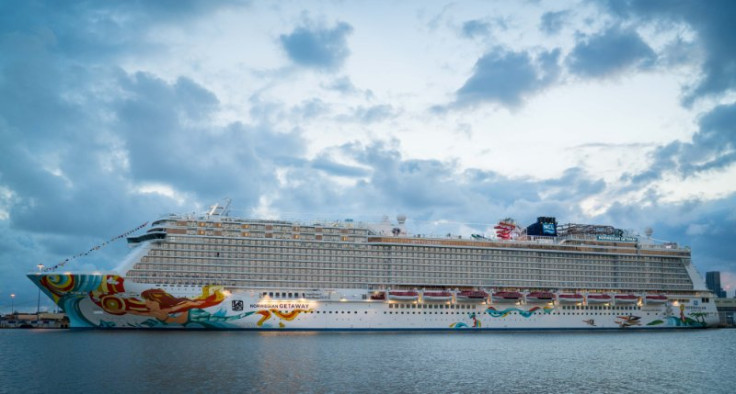 As Donald Trump stormed to power as the next US president, the tech industry's elite didn't stick around to join the protests rocking the cities of the west coast – instead they hopped on a luxury cruise to the Bahamas to brainstorm how to "change the world".
The US tech industry has always lived in its own bubble and many suspect that Trump is as clueless about how technology actually works – he calls cybersecurity "cyber" and thinks that the US is "losing a lot of people because of the internet" – but that does not prevent him from having a lot of definite ideas about how he wants to deal with technology during his administration.
For example, he believes that the only way to stop terrorists like Islamic State from recruiting vulnerable Americans is to "close the internet", and he would like to impose a tariff on companies like Apple that use cheaper labour in China to make goods, in order to bring jobs and manufacturing back to the US.
Sailing away from doom and gloom
The exclusive, invite-only Summit at Sea conference was booked for 9-12 November, with embarkation starting on Tuesday 8 November in Miami before the polls even closed. According to Quartz, it is the new "in" thing.
It's way cooler than the TED conference or the World Economic Forum's Davos summit at a Swiss mountain resort, and is attended by wealthy younger tech entrepreneurs and older veterans who can afford the $1,995 (£1,579) ticket price alike, such as Alphabet chairman Eric Schhmidt, Richard Branson, Uber co-founder Travis Kalanick and Elon Musk's brother Kimbal Musk, who is a venture capitalist and food tech entrepreneur.
Run by the 10,000-member-strong Summit Series, headquartered on top of a mountain in Eden, Utah, it is meant to be an immersive experience whereby cruise attendees disconnect from the internet completely and instead gain inspiration from 200 speakers including musicians, new age spiritual leaders, activists, yoga instructors, Hollywood actors and directors, chefs, journalists and sporting personalities, as they brainstorm solutions to the world's problems.
There's no Wi-Fi and limited mobile coverage at sea deliberately to get the 3,000 attendees to put their devices down and "be present", so they can give their full attention to presentations from the likes of Erin Brockovich, will.i.am, Tony Hawk, Black Lives Matter co-founder Patrisse Cullors and Saudi Arabian Princess Reema bint Bandar Al Saud.
What on earth will they talk about?
So what are Silicon Valley's elite talking about on their cruise? This year, the topics being discussed include "Superhumanification" (pushing the limits of elite performance), "Trojan Horses" (the ultimate hackers are changing society, culture, and consciousness through stories, art, and action), "Corn and Soy" (how we feed our bodies, minds, and machines), "Origins" (exploring our past so we can choose our future) and "The Great Divide" (what can we do to connect with ourselves and each other in realising we can achieve abundance and less separation internally and as a community?).
Perhaps it is just coincidence that Summit at Sea is happening just after the US elections, but the timing is apt, and makes it look almost like the tech industry saw the tide turning against Hillary and decided to flee, as evidenced by these tweets from some attendees:
It maybe hard to see how new age spiritualism and yoga are going to help change the world, particularly a Trump world, but it wouldn't be surprising if tech entrepreneurs are now in a floating bubble in international waters plotting how best to outwit Trump before he makes his next move.