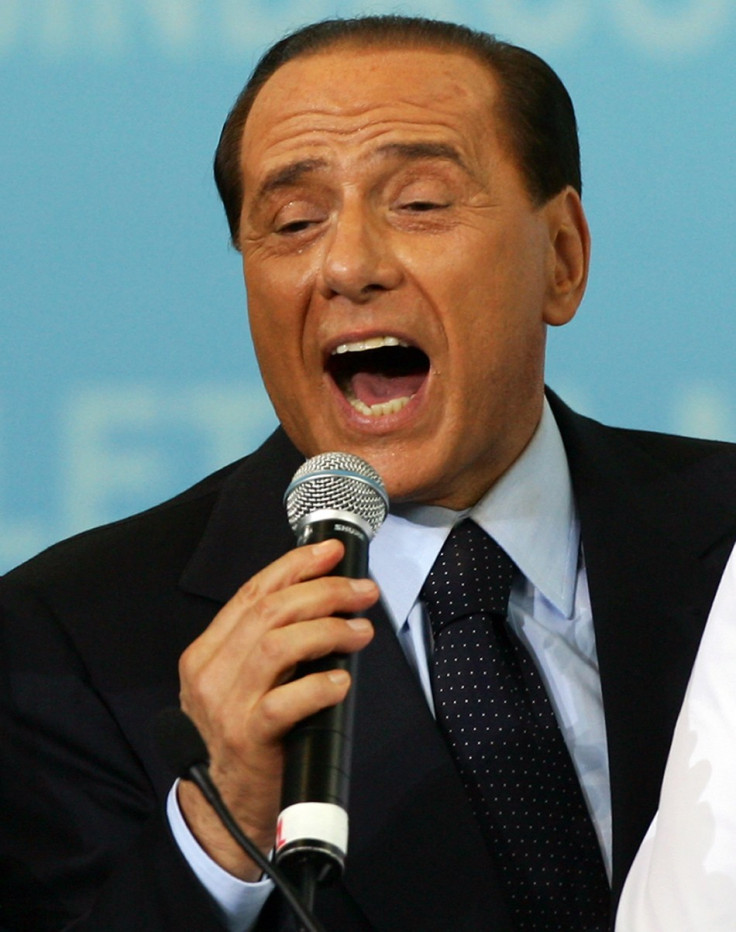 Silvio Berlusconi is certainly facing difficult times. Not only is Italy's economy veering dangerously close to a Greek-style meltdown and his popular support is at an all-time low amidst various sex and corruption scandals, but the economic crisis has forced the self-styled "Cavaliere" to delay the publication of his latest musical endeavour -- a CD of sentimental love songs.
Titled "Il Vero Amore" ("True Love"), the CD combines Berlusconi's lyrics with the music of Italian guitarist Mariano Apicella, who has worked with the premier on several musical endeavours over the past few years. It was due for release in September, with a lavish launch party planned in Berlusconi's hometown of Milan, but has been delayed due to the country's financial situation.
The news comes as the prime minister struggles to tackle Italy's debt crisis. Berlusconi's government Thursday put forward an economic plan intended to save Italy from becoming the next eurozone casualty.
Following a crisis meeting in Rome, Italy's Cabinet proposed legislation to sell off government-owned real estate, encourage investment and privatise public companies. Berlusconi is to present the plan at the G20 summit of world leaders this week.
But Italian newspaper La Stampa reports that the debt crisis has done more than threaten to derail the eurozone's third largest economy, it has also prevented the prime minister from releasing his scheduled album of crooning love songs.
In a sneak preview of what the Italian public might be missing, La Stampa also published a preview of some of Berlusconi's lyrics. The song, entitled "Musica", implores the object of the singer's desire to "undress yourself":
"Listen to these songs, they are for you," the song croons, "listen to then when you thirst for caresses, sing them when you hunger for tenderness."
Berlusconi, who has boasted that he is "prime minister in my spare time", is currently facing trial for (among other things) allegedly paying for sex with an underage prostitute at one of his notorious "bunga bunga" parties. He was recently named in a U.S. State Department report on human trafficking.
Songwriter Angelo Vasiglio, who helped put the "True Love" tracks together, said it was "a very elegant and refined album."