British Band One Direction Wants to Perform for Queen [PHOTOS]
British boy band One Direction is celebrating a victory of sorts!
The first Brit band to top US Album charts with a debut album ("Up All Night"), the group now wants to perform for the Queen.
"I'd love to meet Her Royal Highness. And I grew up listening to the Beatles because my dad used to play them over and over again. I still listen to them now. They're quite an inspiration. It'd be amazing if Paul McCartney was up for doing something... I love him. That would be incredible. We've got a lot of big plans but I'm sure anything would be struck out of the diary if an invitation came along," Harry Styles of One Direction told the Mirror.
One Direction consists of Harry Styles, Niall Horan, Zayn Malik, Liam Payne and Louis Tomlinson.
According to the Belfast Telegraph, the band has been enjoying huge success in America with "Up All Night". However the boys insist that performing at the Diamond Jubilee concert this summer would be the icing on the cake.
One Direction shot to fame after coming third in the "X Factor".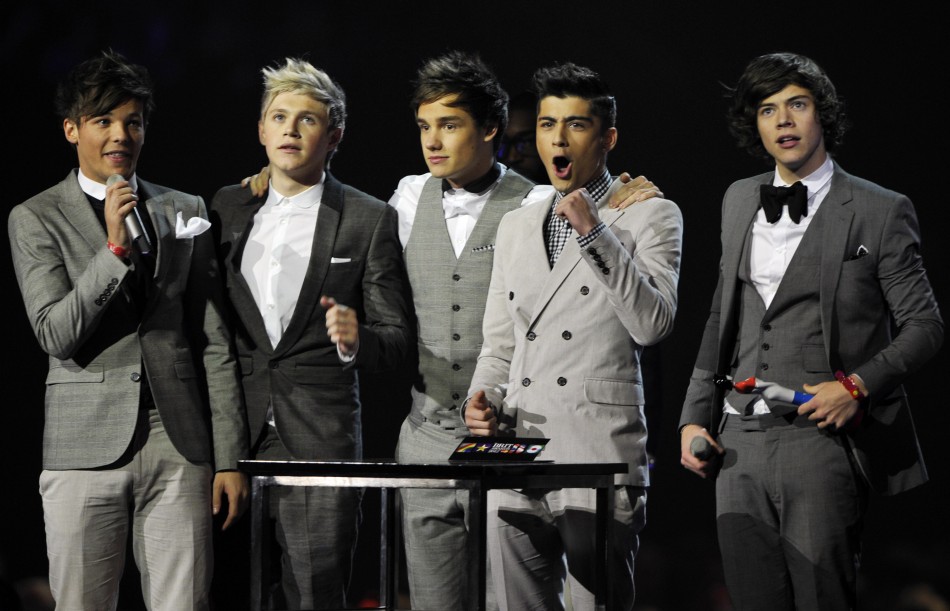 © Copyright IBTimes 2023. All rights reserved.