Simon Cowell's shows have dominated Saturday night TV in countries across the world for over a decade, but it looks like he is ready to take things to the next level.
The Daily Mirror reports that the music mogul is preparing to launch Got Talent World Stage Live: a show which will welcome wannabes from across the globe to audition.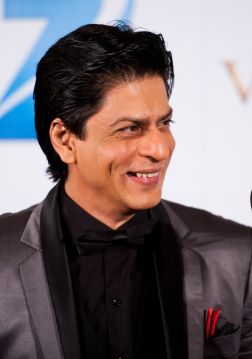 Although 54 year-old is yet to officially announce the new venture, insiders say that the show will take place in Mumbai, India, in December.
Bollywood stars as well as other globally popular and successful acts are also expected to make guest appearances.
"India's Got Talent is a huge show," a source close to the Syco boss said. "This global version will be a spin-off that will pull in millions of viewers from around the world.
"Simon is giving the show his full backing and thinks it will be great to get the best of the talent from around the world all on one show. It sounds unmissable."
Although musical theatre group Collabro took home the 2014 Britain's Got Talent crown with their spine-tingling rendition of Stars from Les Miserable, it is thought that dance duo Paddy Jones and Nico may represent the Britain at the event.
Other acts being considered for the show include former finalists such as Darcy Oake, Eaz E Crew and Aldo Nicolini.
Bollywood star Shah Rukh Khan is in negotiations with producers to host the show.