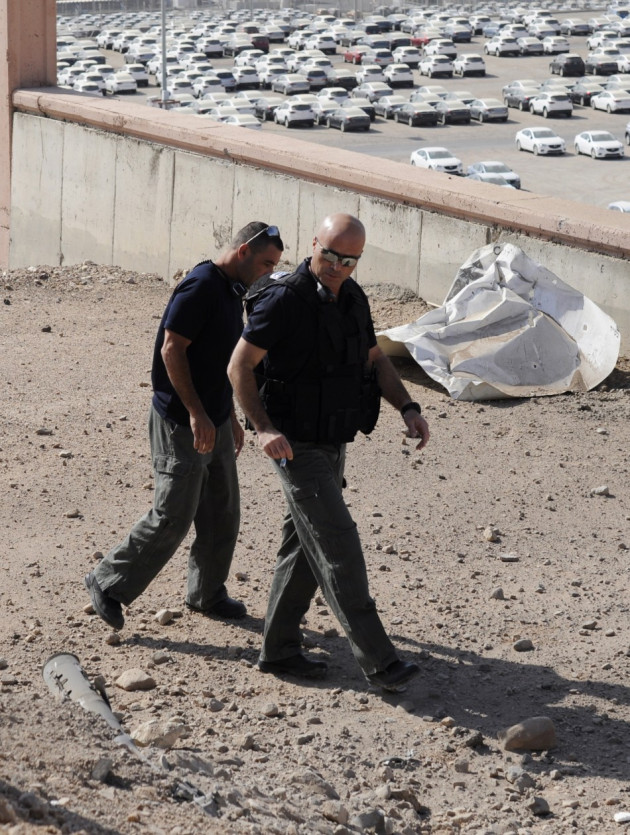 Rockets have been fired from Egypt's Sinai Peninsula at Israel's southern resort city of Eilat, causing no casualties or damage, according to the Israeli Defence Force (IDF).
The remains of the two rockets have been found and police are looking for more, according to spokesman Micky Rosenfeld. One rocket exploded near the courtyard of a house while the other one was found at a construction site in the Red Sea resort city.
Residents reported hearing three explosions. Danny Lahav, of Eilat's chamber of commerce, told channel 2 TV that he heard the sound of a "faint explosion" followed by two louder explosions.
The Iron Dome missile defence system, which was deployed two weeks ago for the Jewish Passover holiday, did not operate this time "for operational reasons", according to an Israeli military spokeswoman.
Despite initial reports that the Jordanian city of Aqaba was also targeted by rockets, Jordan has now denied it was hit according to Reuters.
The incident is likely to sound a warning to Israeli authorities about Islamic militants in the Sinai desert after the ousting of former Egyptian president Hosni Mubarak in 2011.
Military chief Lt. Gen. Benny Gantz has said securing southern Israel from threats in Sinai is a high priority.
Israel has increased surveillance on the porous Egyptian border and is building a barrier along the 150-mile frontier to deter militants and illegal migrants.
Meanwhile, the US Pentagon has pledged $220 million for fiscal year 2014 to fund Israel's Iron Dome defence system.
Israel's Missile Defence Agency has reported that the funding comes in addition to $204 million for the programme in 2011 and $70 million in 2012. The US is also calling for another $176 million for Iron Dome in 2015.