Singapore and Indonesia haze: Interactive before-and-after photos show dramatically reduced visibility
Hazardous smog has blanketed parts of northern Indonesia, Singapore and Malaysia.
Indonesia has deployed nearly 21,000 personnel to fight forest fires raging in its northern islands, as thick smoke cloaks much of the region. Hazardous smog has blanketed parts of northern Indonesia, Singapore and Malaysia.
South-east Asia has suffered for years from annual bouts of smog caused by slash-and-burn practices on Sumatra and Kalimantan islands, and the fires have been exacerbated this year by the effects of the El Nino weather phenomenon, as a prolonged dry season has parched the soil, fuelling the flames.
These interactive before-and-after photos show how visibility in neighbouring Singapore has been dramatically affected.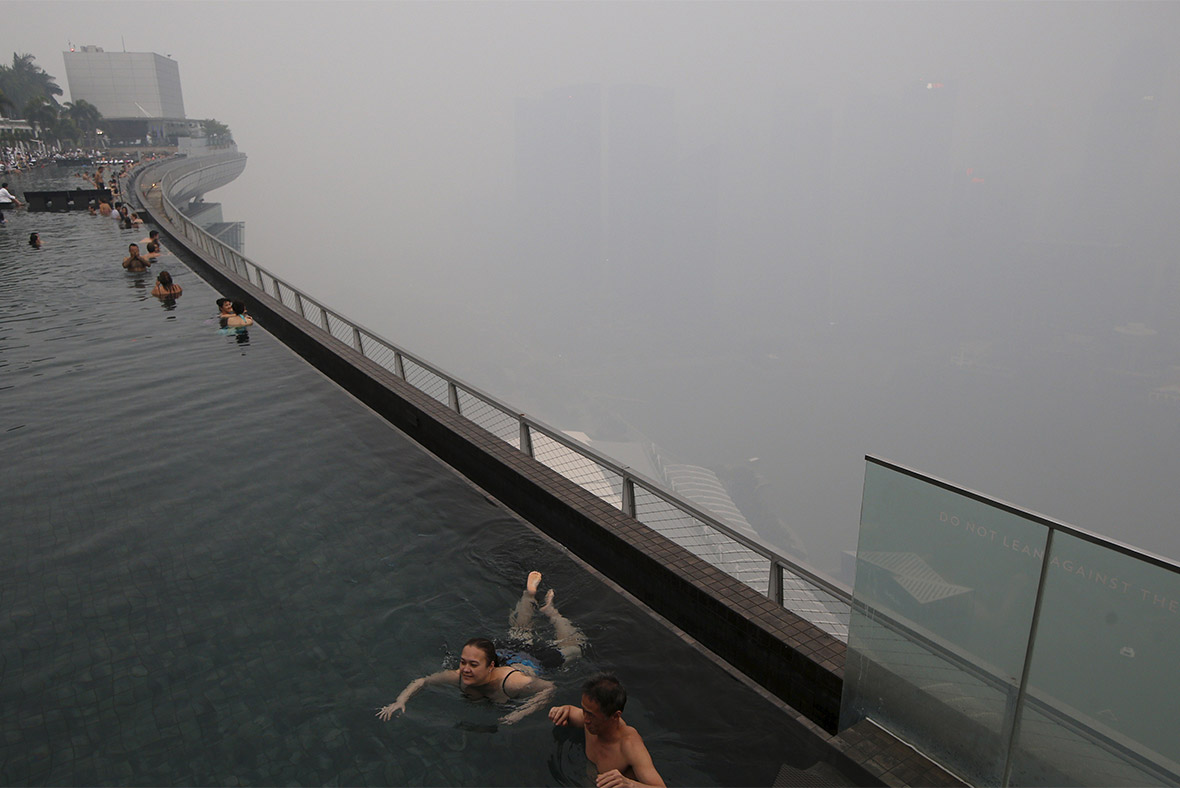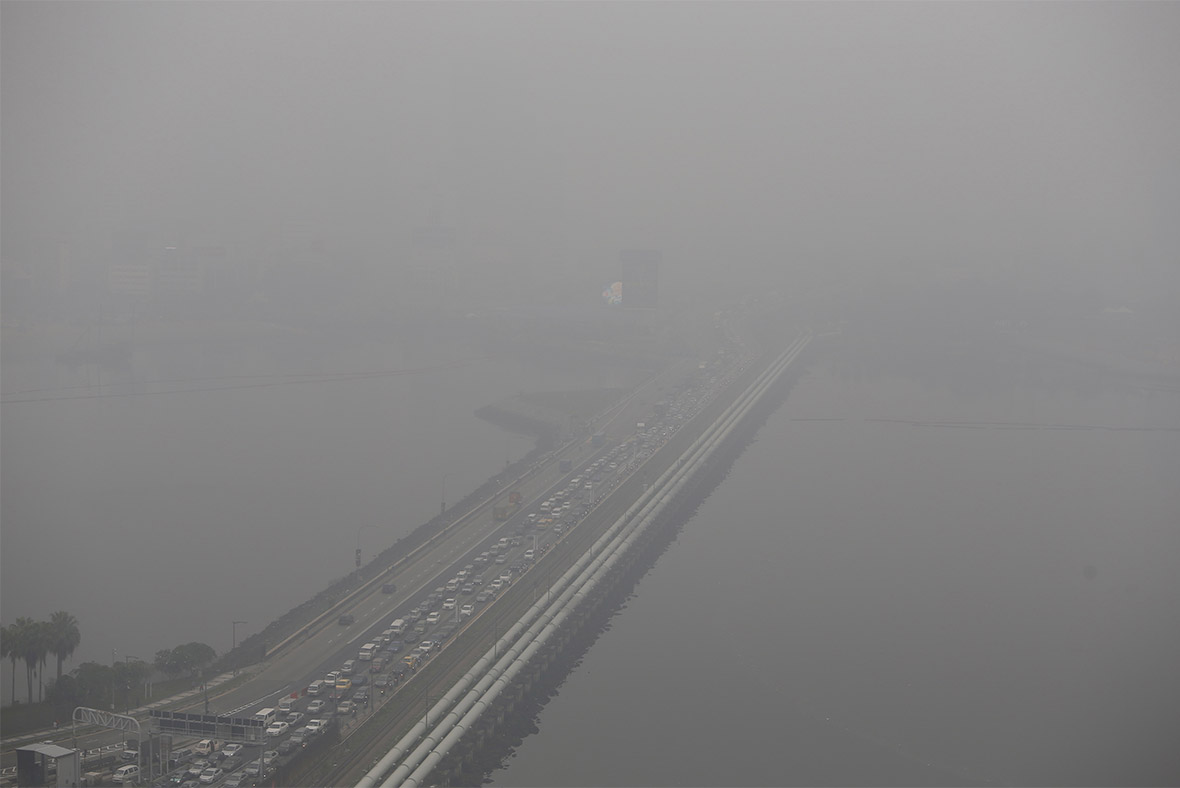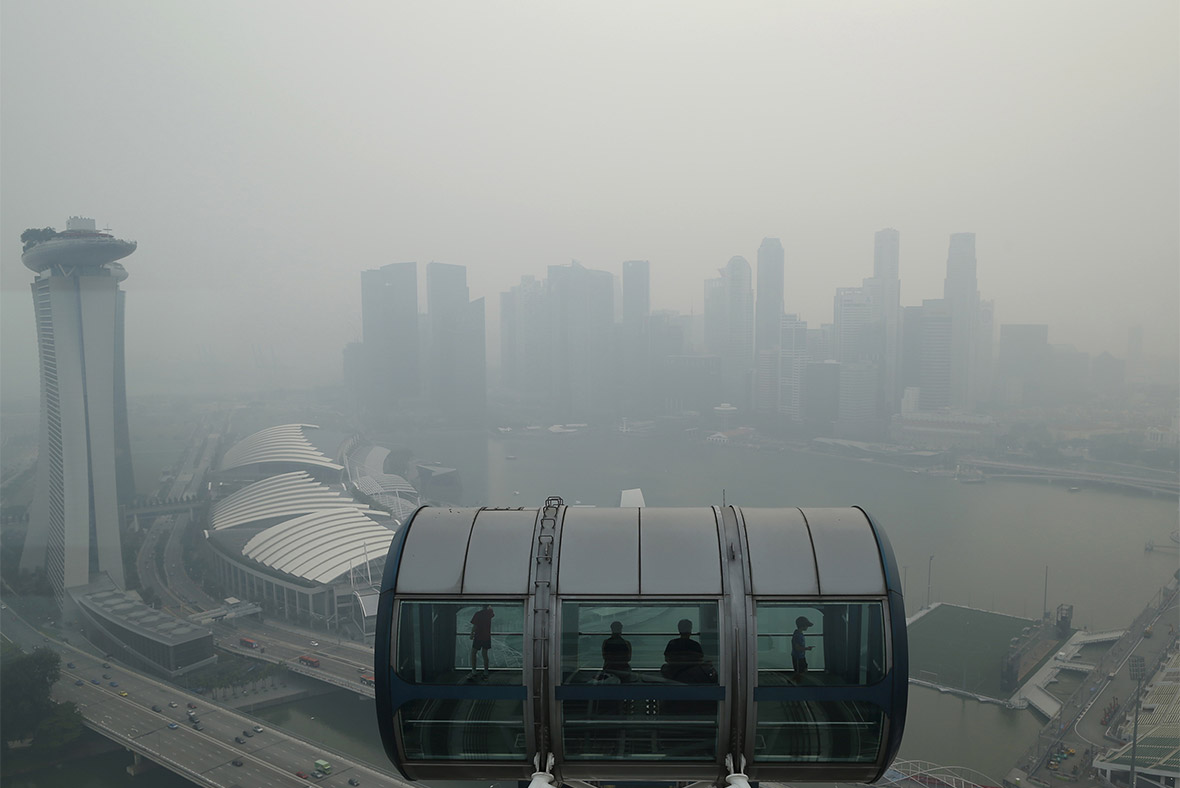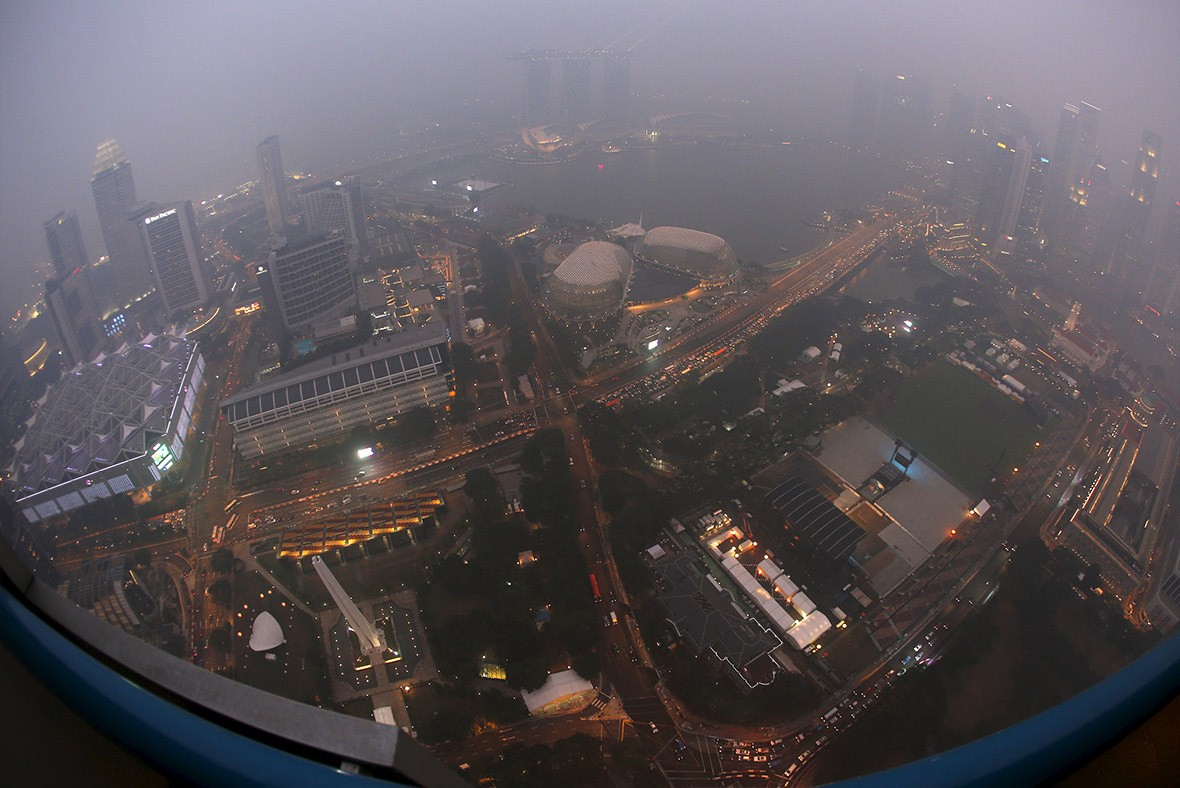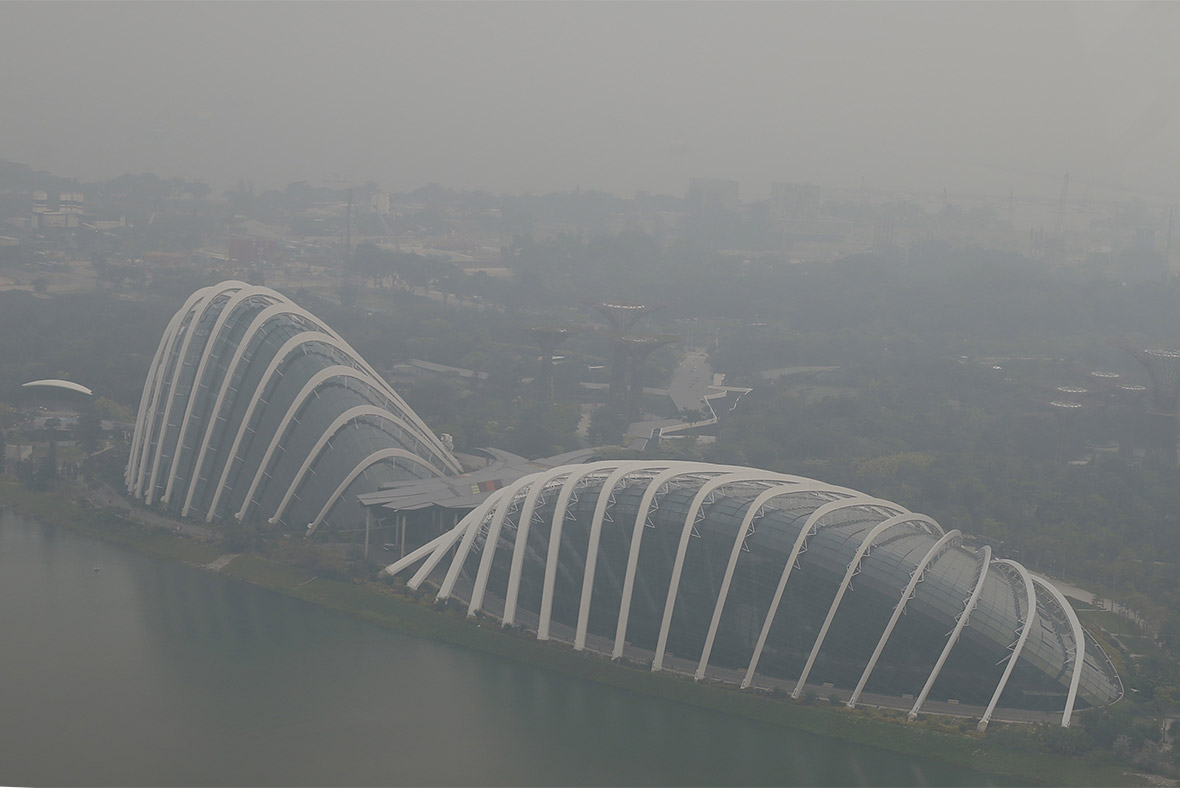 The smog is caused by firms and smallholder farmers clearing land for palm or pulp and paper. Major plantation companies like Asia Pulp and Paper say they have a "zero burning" policy but have often been criticised by green groups for not doing enough to stop the haze.
A state of emergency has been declared in Indonesia's Riau and Central Kalimantan provinces. More than 135,000 Indonesians are reported to be suffering from respiratory diseases. Schools in Riau province are shut. Students are expected to return to school on 30 September, but if the situation worsens, schools could remain closed.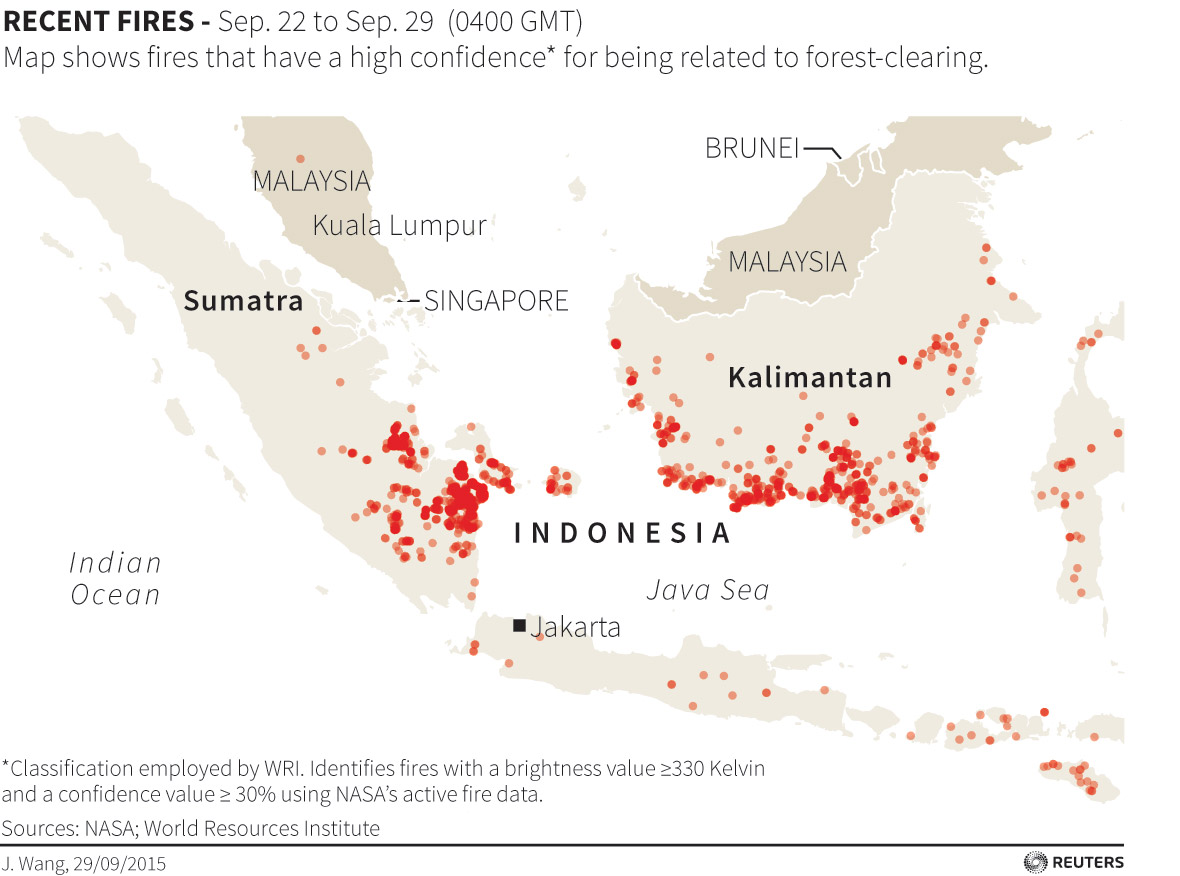 Indonesia has faced criticism for turning down offers of help from Singapore. Indonesian officials, including vice president Jusuf Kalla, have repeatedly said they have enough resources to handle the crisis. Kalla said that neighbouring countries "enjoy 11 months of clean fresh air from Indonesia" and suggested that it is not a big deal if they suffer from the haze for one month.