Singapore chokes on smoke from Indonesia's slash-and-burn fires
Fires in Indonesia cause an annual crisis that blankets large parts of the region in choking smog.
A swathe of south-east Asia is blanketed in a smoky haze as smoke from forest fires in Indonesia drifts across the Malacca Strait to neighbouring Singapore and Malaysia. Singapore's air quality has deteriorated to very unhealthy levels, peaking at a reading of 215 on the National Environment Agency's Pollutant Standards Index. Levels above 100 are defined as unhealthy and above 200 very unhealthy.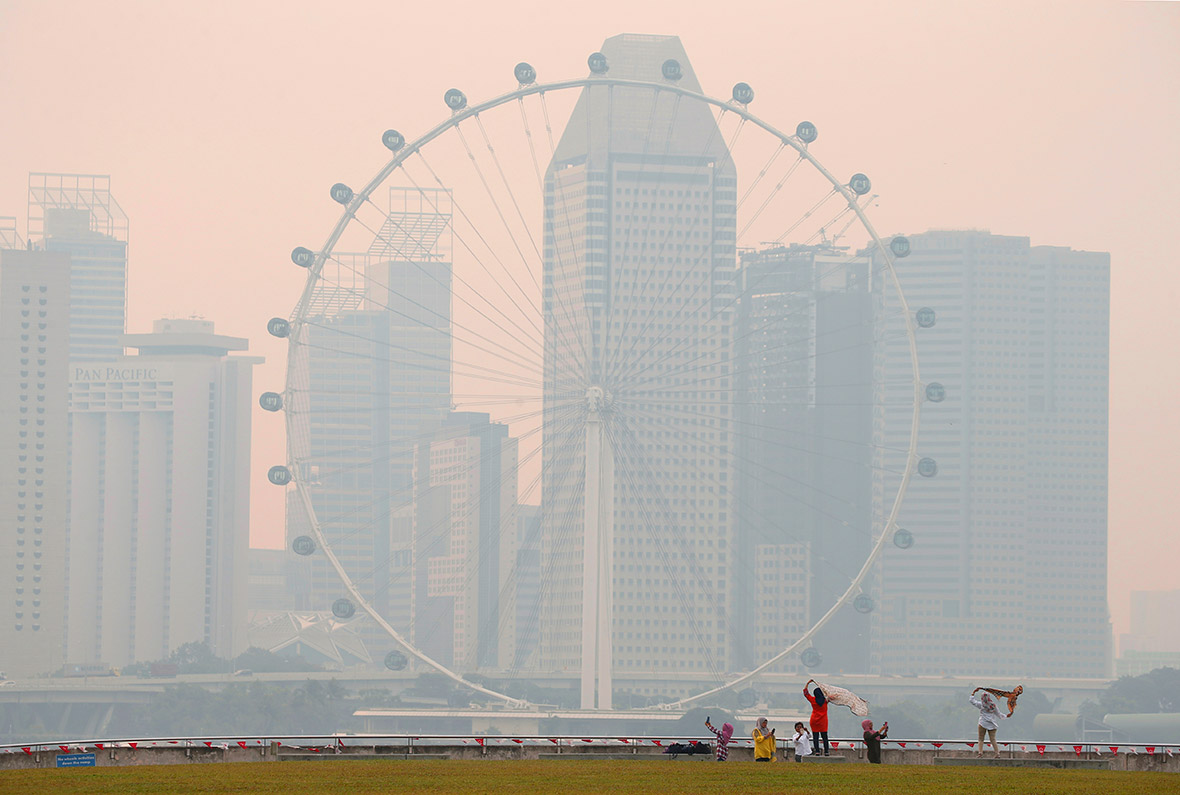 Fires in Indonesia, deliberately lit to clear forest and peatlands for plantations, cause an annual crisis that at times blankets large parts of the region in choking smog, closing airports and schools and prompting warnings to residents to stay indoors.
Heavy smoke from slash-and-burn clearing often comes from the islands of Sumatra and Kalimantan, where large forest concessions are used by pulp and paper and palm oil companies, some of which are listed in Singapore. Home to the world's third-largest area of tropical forests, Indonesia has been criticised by green activists and by neighbouring south-east Asian nations for failing to stop the annual fires.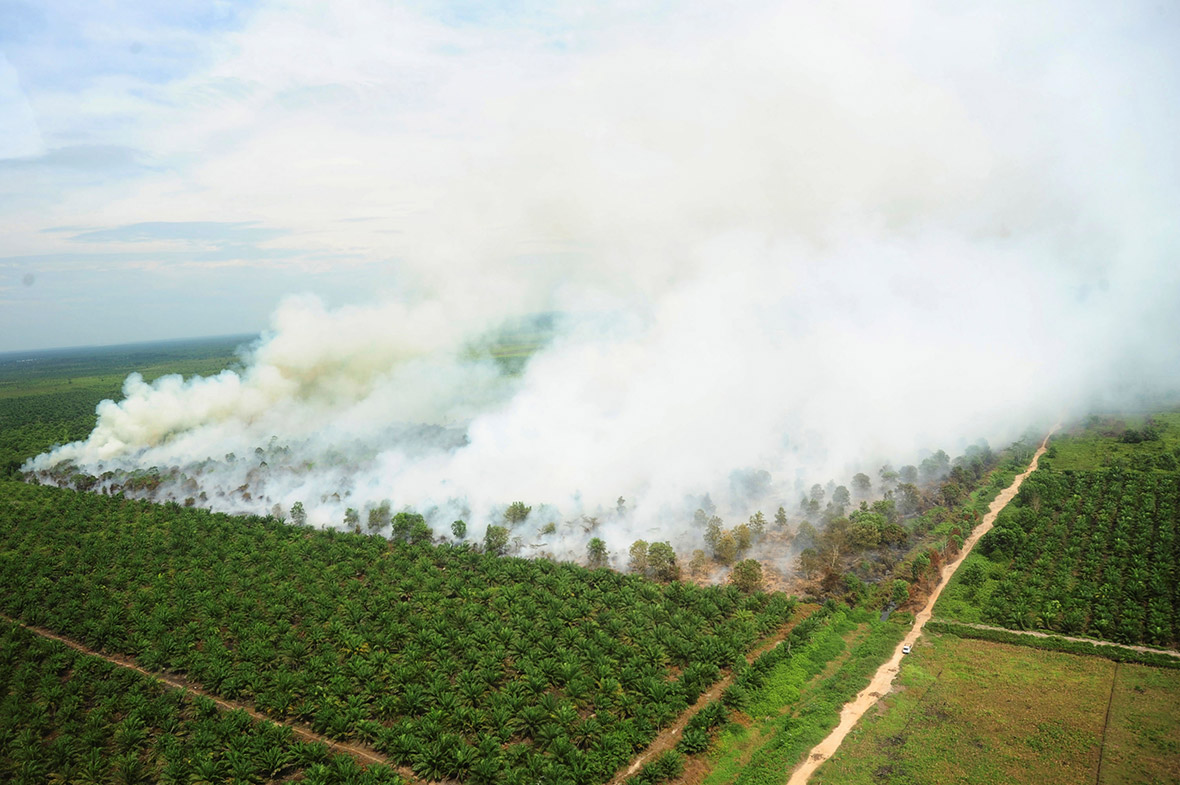 The number of hotspots detected in Sumatra and Borneo by weather satellites has increased in the past month though they are below levels last year when massive fires in Indonesia caused a regional crisis.
The fires in 2015 were the worst since 1997, straining relations between Indonesia and its neighbours. About 261,000 hectares (644,931 acres) burned, causing billions of dollars in economic losses for Indonesia.
Indonesia's Disaster Mitigation Agency said six provinces which have a combined population of more than 23 million people have declared emergencies, allowing firefighting measures to go into full effect including aerial water drops.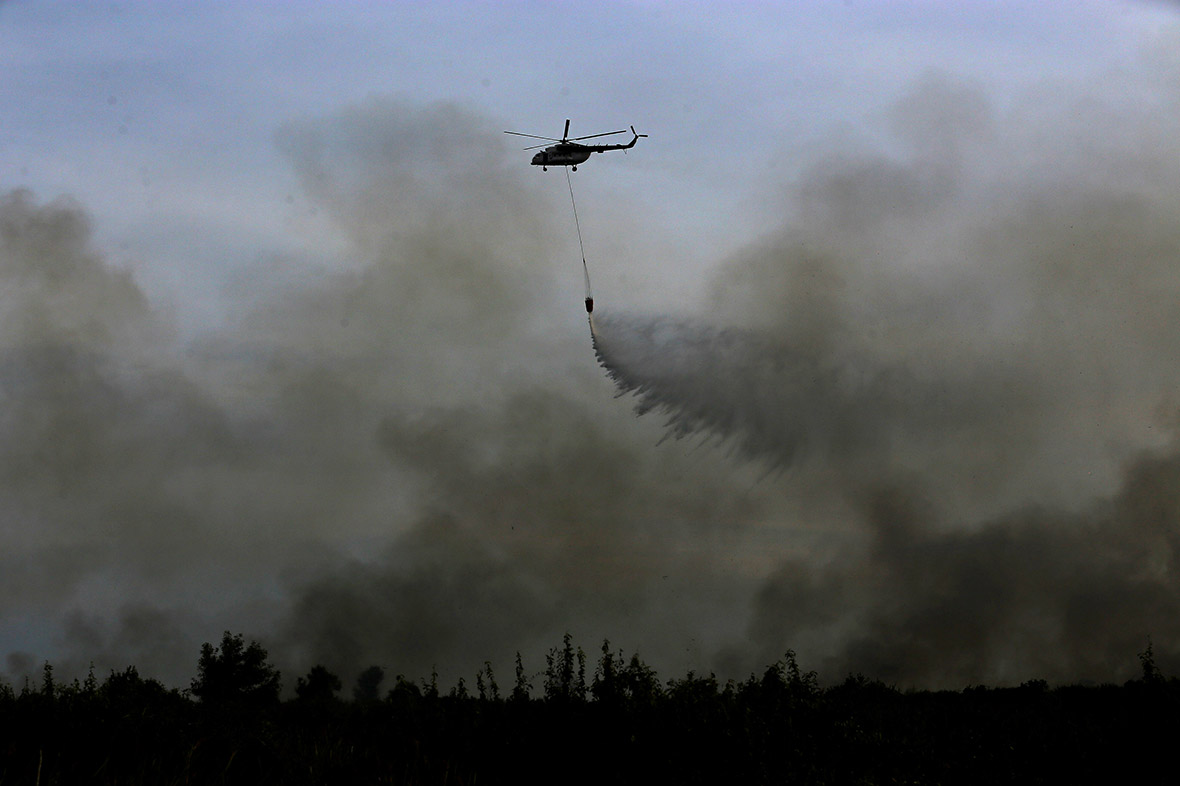 According to Indonesian police data, 454 people have been arrested in connection with forest fires so far this year, up from 196 arrests in 2015. Environment Minister Siti Nurbaya said patrols were educating the public about alternatives to using fire to clear land.