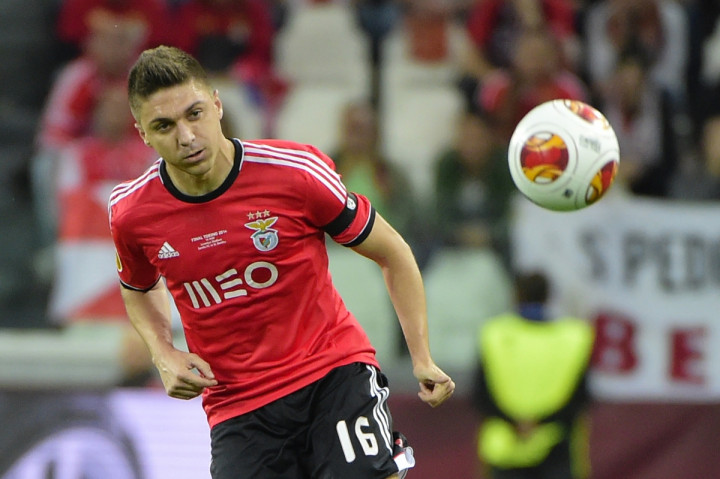 Atletico Madrid summer signing Guilherme Siquiera reportedly rejected a move to Tottenham to join the La Liga winners – even though Spurs offered him a much more lucrative deal.
The Spanish champions confirmed Siqueira's arrival earlier last week in a deal reportedly worth around £8m.
After excelling at Benfica last season, playing on loan at Granada, the Brazilian full-back has been earmarked as Filipe Luis's replacement as the current Atletico star is ready to move to Chelsea this summer.
Liverpool have been heavily linked with Siqueira in recent years while Mundo Deportivo claims that Tottenham tried to outbid Atletico for his services during this transfer window by offering him a more lucrative salary.
Nevertheless, Siquiera rejected the Tottenham bid and opted instead to move to La Liga while Juventus, Inter Milan and Milan had also approached the player.
Tottenham's new boss Mauricio Pochettino is desperately looking to solve his team's issues in the left-back position and due to his knowledge of Spainish football Spurs have recently been linked with both Siqueira and Liverpool target Alberto Moreno.
Siqueira is not the only one who has recently rejected a move to Tottenham.
Italian legend Andrea Pirlo also revealed on Thursday that he snubbed Pochettino's side to agree a new deal with Juventus until 2016.
"I could have gone to Tottenham, but I chose to stay (at Juventus) because I want to continue to win. And not only the Scudetto.
"I'm happy to have renewed with them. I want to continue. What was said about me and Prandelli and Tottenham were nothing more than rumours. I'm very happy at Juventus. This is my club and we have aims beyond just the league.
"Past interest from Tottenham Hotspur? I don't know if Italian football is better than English football, but it was my choice to continue with Juventus, which is a place where I'm comfortable and where I can win."