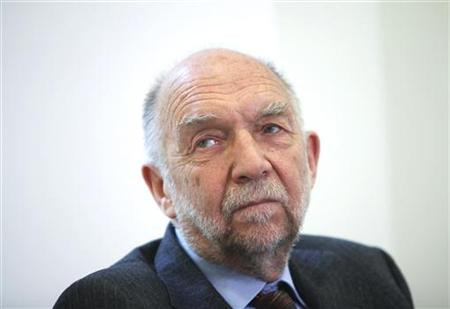 Sir Alan Budd, head of the Office for Budget Responsibility is to step down from his position just three months after being appointed to his role.
The OBR was established by the coalition government almost immediately after taking office in early May. It was tasked with providing independent economic forecasts that would not be subject to interference from politicians.
Upon its creation Chancellor George Osborne said that he was creating a "rod for his back" as the OBR is also responsibility for examining the Budget and the Comprehensive Spending Review put forward by the government.
Before the election Sir Alan, a founder member of the Bank of England's Monetary Policy Committee in 1997, was lined up to be interim leader of the OBR for three months, although it was widely expected that he would stay on for a much more substantial period as the OBR established itself.
Now the Daily Telegraph is reporting that Sir Alan will in fact step down at the end of July and will then return to the private sector. It has been reported that no successor to Sir Alan has been line up yet.
Last week the independence of the OBR came under question from Labour figures when it appeared to release data on job losses resulting from public sector cuts which favoured the government.