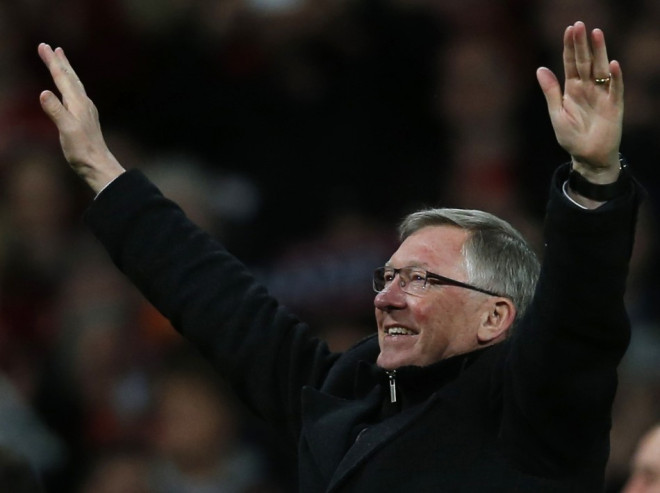 Sir Alex Ferguson is to have a say in who replaces David Moyes as Manchester United manager - even though he privately admits he made a mistake hand-picking his successor.
The most successful manager in the club's history will help guide chief executive Ed Woodward on who should replace the sacked Scotsman.
Reports claim Ferguson will be one of the prominent voices at the club given a say on who the best candidate for the role is.
The decision to sound out Ferguson shows the influence he wields at board level even after privately acknowledging selecting David Moyes over Jose Mourinho last summer was a mistake.
Ferguson's input could swing the pendulum towards Real Madrid manager Carlo Ancelotti.
The pair enjoy a friendly relationship despite locking horns while the Italian was manager at AC Milan and Chelsea, a spell that was cut short by Roman Abramovich in a decision openly criticised by Ferguson.
He also remains on good terms with Paris St-Germain manager Laurent Blanc, who played under Ferguson between 2001 and 2003. The Frenchman, however, remains an outsider for the job at United, while Real's potential treble-winning season could scupper any United advance for Ancelotti.
Trigger decision
The news comes after it emerged Ferguson was one of a group of directors who met following United's 2-0 defeat at Goodison Park to Everton on Sunday to discuss Moyes' future.
It was not until the next day, however, that the same group decided to pull the trigger and end the third shortest managerial term in United's history.
According to reports, the former Everton manager's future at the United helm had been in doubt from as early as February, with Ed Woodward all but making his mind up to terminate Moyes' tenure following the humiliating 3-0 home defeats to deadly rivals Manchester City and Liverpool.